You are here
Happy New Year!
26.12.2017, 17:03 139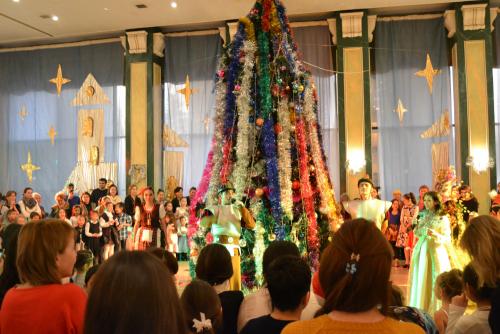 December 22, 2017 in the Theater of the young spectator named after G.Musrepov KGU "Kogamdyk kelisim" apparatus of the Akim of Almaty city held a New Year tree for more than 200 children of leaders and members of ethnocultural associations of Almaty. The event was attended by the heads and the asset of the ECA Almaty city, the leadership of KGU "Kogamdyk kelisim" of the apparatus of the akim of Almaty city, employees of the Theater of Youth named after G.Musrepov.
Within the framework of the event, a festive setting was organized in the theater, which transferred the children to one of the famous New Year's fairy tales. In addition, to please the children came Santa Claus and Snow Maiden. At the end of the event, all the children were given gifts from KGU "Kogamdyk kelisim".
Дата события Ассамблеи:
Tuesday, 26 December, 2017