A festive concert dedicated to the Day of Defender of the Fatherland, the 25th anniversary of the Armed Forces of the Republic of Kazakhstan and the 72nd anniversary of the Great Victory took place in Taraz. The event was organized by KGU "Public contracts" of the apparatus of Mayor of Zhambyl region and military unit No. 5513 of the National Guard of the Republic of Kazakhstan.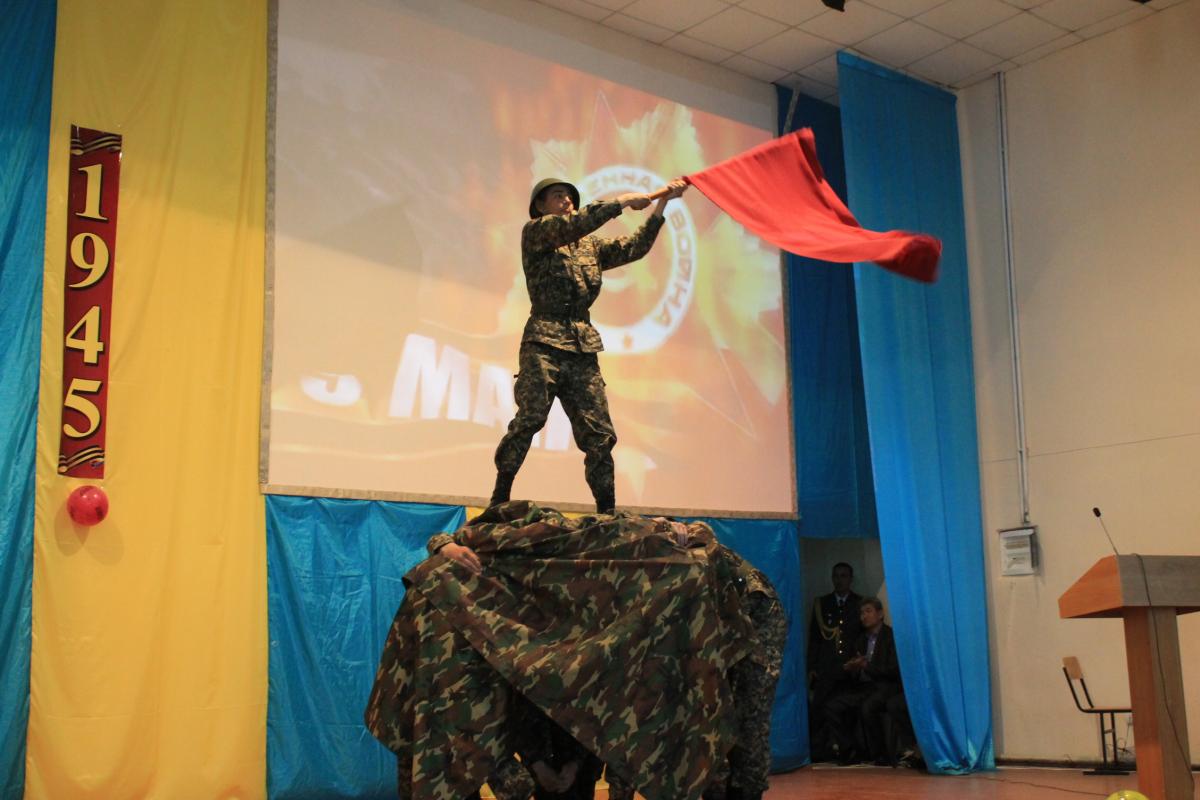 In his congratulatory speech, Kamal Narbatyrov, the deputy head of KGU "Public contracts", the apparatus of Mayor of Zhambyl region said:
"No words can express the high feelings of Kazakhstani people before these wonderful holidays. The jubilee of the army of Kazakhstan is the holiday of the majority of families, great-grandfathers and grandfathers of whom defended their Motherland during the Great Patriotic War, and grandchildren served or continue to serve in the Armed Forces of independent Kazakhstan. I am especially pleased to congratulate you on these holidays, as the regional assembly of the people of Kazakhstan and your unit has been linked by friendship and cooperation for the first time. "
Theatrical productions of servicemen were presented, telling about the exploits of heroes - Kazakhstani Bauyrzhan Momyshuly, Manshuk Mametova, about episodes of great battles. The department of organization of mass events of KGU "Public contracts" the apparatus of Mayor of Zhambyl region pleased those present with interesting numbers. Songs were sung: "You survived, soldier", "A soldier is walking around the city" performed by a duet from the Russian community "Radonezh". The singer of Kurdish Eco Osman Delihasan-oglu performed a patriotic song in the Kazakh language "Create, Kazakhstan!". And the recently created dance group "Үkilim-ai" gave a special atmosphere to the concert.
The concert numbers underscored the scale of the event and the significance of the celebrated dates.