Within the framework of the visit of the Uzbek delegation to the House of Friendship of the Taraz city was held a meeting on issues of interstate development of the regions.
Mayor of Zhambyl region Karim Kokrekbayev, hikim of Djizak region Ulugbek Uzakov, representatives of Uzbek companies and management structures of Zhambyl region, as well as Ambassador Extraordinary and Plenipotentiary of the Republic of Kazakhstan to the Republic of Uzbekistan Yerik Utembayev and Ambassador of the Republic of Uzbekistan to the Republic of Kazakhstan Ikrom Nazarov gathered at the negotiating table.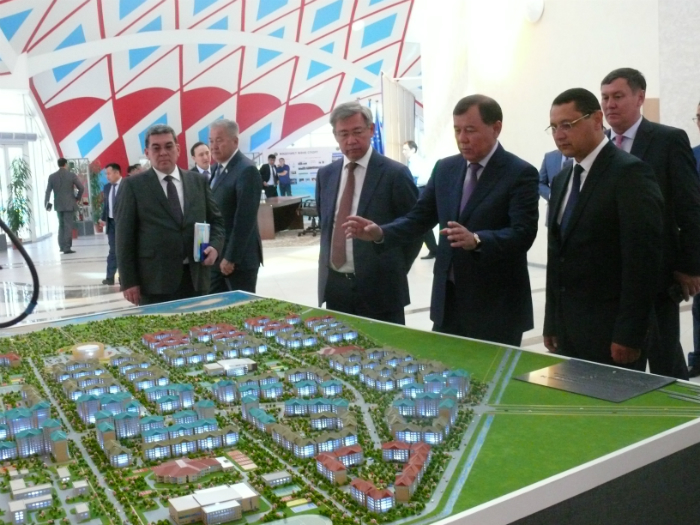 During the conversation, the sides discussed issues of bilateral trade and economic cooperation.
The head of Zhambyl region noted that the basis of industrial production of the region is 372 enterprises, employing over 30 thousand people.
Karim Kokrekbayev expressed his readiness to support the projects presented by the Uzbek side. Representatives of the Uzbek delegation showed great interest and highly appreciated the investment potential of the region.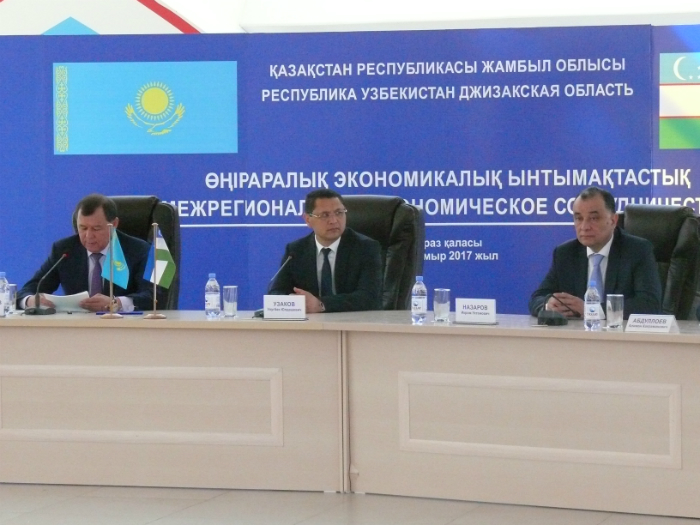 In addition, all members of the delegation from the border country were awarded with  invitations to the international exhibition EXPO-2017.
Following the meeting, the leaders of Zhambyl and Jizzakh regions signed a number of memorandums of 15 billion tenge on mutual cooperation and strengthening of ties in the spheres of industry, trade, agriculture, health, education, culture, sport and tourism, ecology, as well as construction, passenger transport and Highways.
At the end of the official part of the visit, guests from the border country visited the sights of the ancient city of the historical and archaeological center "Ancient Taraz", and also visited the Mausoleum of Karakhan, a monument of medieval architecture, built in the 11th century.
Press service of KGU "Public contracts"
The Staff of mayor of Zhambyl region.