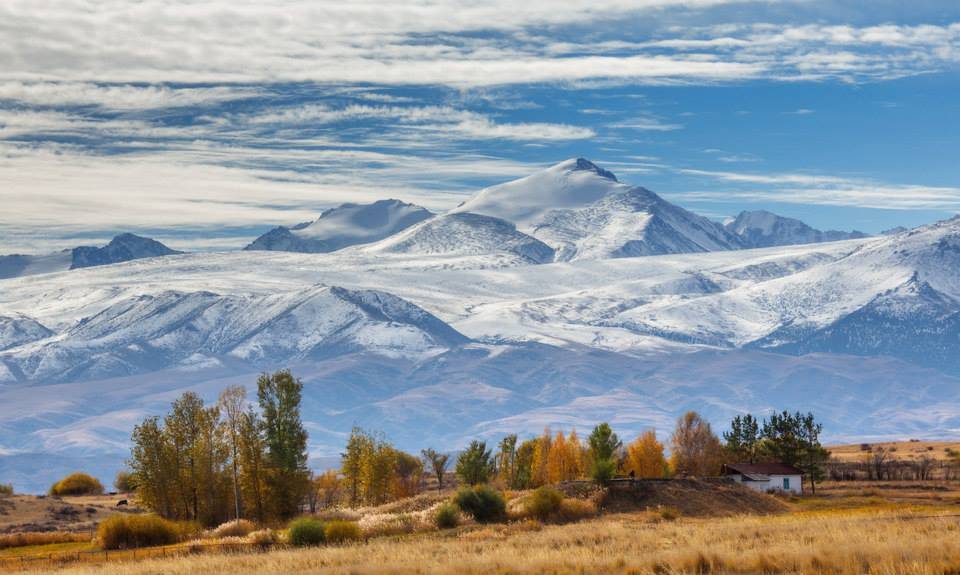 Kazakhstan is located in Central Asia, deep in the Eurasian continent. The area – 2.724.900 square kilometers (1.049.150. sq. miles). Kazakhstan is the 9th largest in the world, after Russia, China, USA, Argentina, Brazil, Canada, India and Australia; second place in the territory among the CIS states. The territory of Kazakhstan is more than 12 countries of the European Union.
Kazakhstan borders: with China - 1460 km, Kyrgyzstan - 980 km, Turkmenistan - 380 km, Uzbekistan - 2300 km with the Russian Federation - 6467 km. The total length of the border - 12187 km.
Its territory stretches from the lower reaches of the Volga in the west to the foothills of the Altai Mountains in the east - 3000 km, spans two time zones, from West Siberian lowland in the north to the Kyzylkum desert and the mountains of Tien Shan in the south - 2000 km.
The northernmost point in Kazakhstan - 55'26 'n.l. - corresponds to the southern latitude of the central part of the East European Plain and the south of the British Isles (the latitude of Moscow), the most southern - 40'56 'n.l. - Latitudes of Transcaucasia and Mediterranean countries of Southern Europe (the latitude of Madrid, Istanbul and Baku).
The remoteness from oceans and vastness of its territory determine climatic conditions.
Climate is sharply continental. The average January temperature is from -19 to -4 degrees C, the average July temperature of +19 to +26 C. The lowest temperature in winter reaches -45, highest +30 C.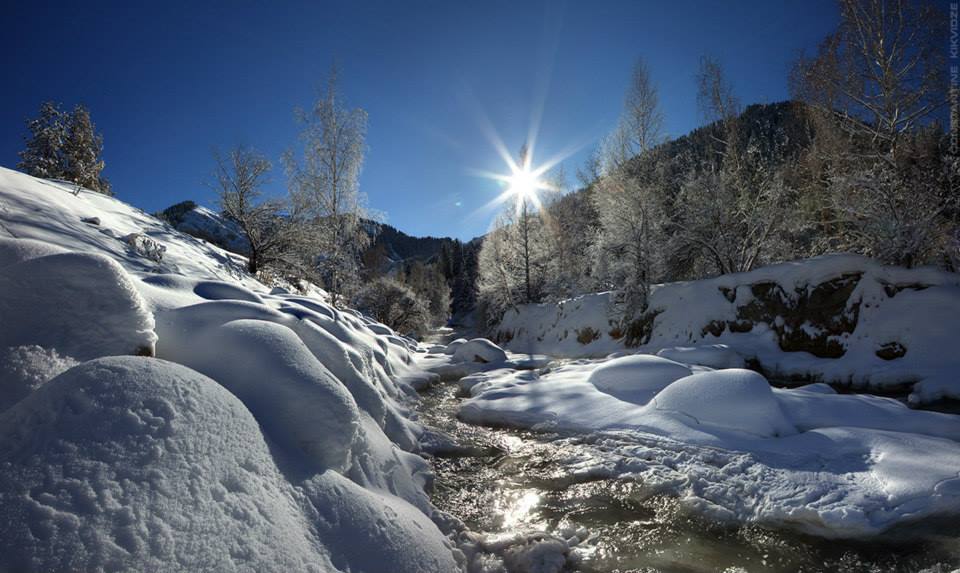 There are 8500 large and small rivers in Kazakhstan. The length of seven rivers exceeds 1000 km. The largest are - Ural and Emba flow into the Caspian Sea, the Syr-Darya flows into Aral Sea. Irtysh, Ishim, Tobol cross the country and flow into the Arctic Ocean.
In Kazakhstan, there are 48,000 large and small lakes. Among them the biggest are Aral Sea, Balkhash, Zaisan, Alakol, Tengiz, Seletengiz. Besides, Kazakhstan shares the most of the northern half and eastern coast of the Caspian Sea - the largest ever sea on the planet. The length of the coast of Caspian Sea in Kazakhstan is 2,340 km.
26% of the territory of Kazakhstan occupied by the steppe. 167 million hectares are covered by deserts (44%) and semi-deserts (14%), forests - 21 million hectares.
On the territory of the republic there are 155 species of mammals, 480 - birds, 150 - fish, about 250 species of medicinal plants. In the south of Kazakhstan grows rare plants - santonic or wormwood.