09.01.2016

November 11-13б 2015 in Astana, KazMediaСentre, held II international Media forum of the Assembly of People of Kazakhstan «Beibitshilik pen kelisim madeniety». The media forum was attended by representatives of APK of all regions of the Republic of Kazakhstan and foreign guests. November 11, 2015 in the hall of the APK of National Academic Library summarizing radio contest among high school students of the country on the theme of "Menin elim - Mangilik-El".
The event was attended by Deputy Director of "Kogamdyk kelіsіm" RSI under the President of RK Gaziz Telebayev, director of the Kazakh radio "Kazakhstan" Mahat Sadyk, members of the public unification «Kazakh Geographic Society", the director of the TV channel "Balapan" Lyailya Sultankyzy, known journalist and TV presenter Gulmira Dairabai , host of "Tansholpan" Zhanserik Berikkazuly, members of APK, delegations from schools in the region and the city of Astana, representatives of the public and regional media.
The jury recognized the best works of the following children: Dauletbaeva Ibrahim and Dulat Ruslan (Mangistau region), Қasenalina Aibek (Pavlodar region), Shayzadaevoy Dina (Shymkent), Almanova Saltanat and Bakytkul Hasengalikyzy (Astana). They were presented with letters of appreciation and valuable gifts.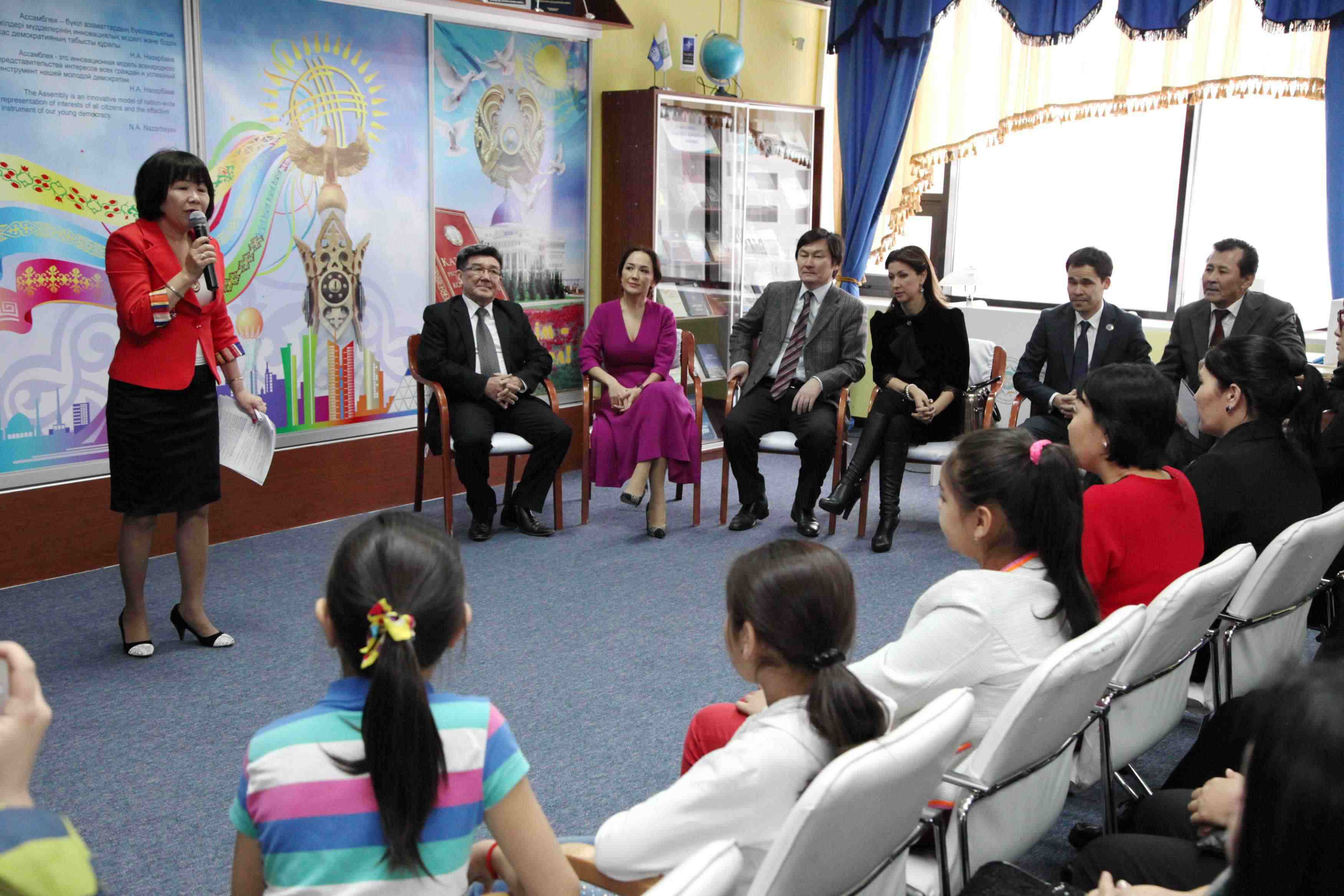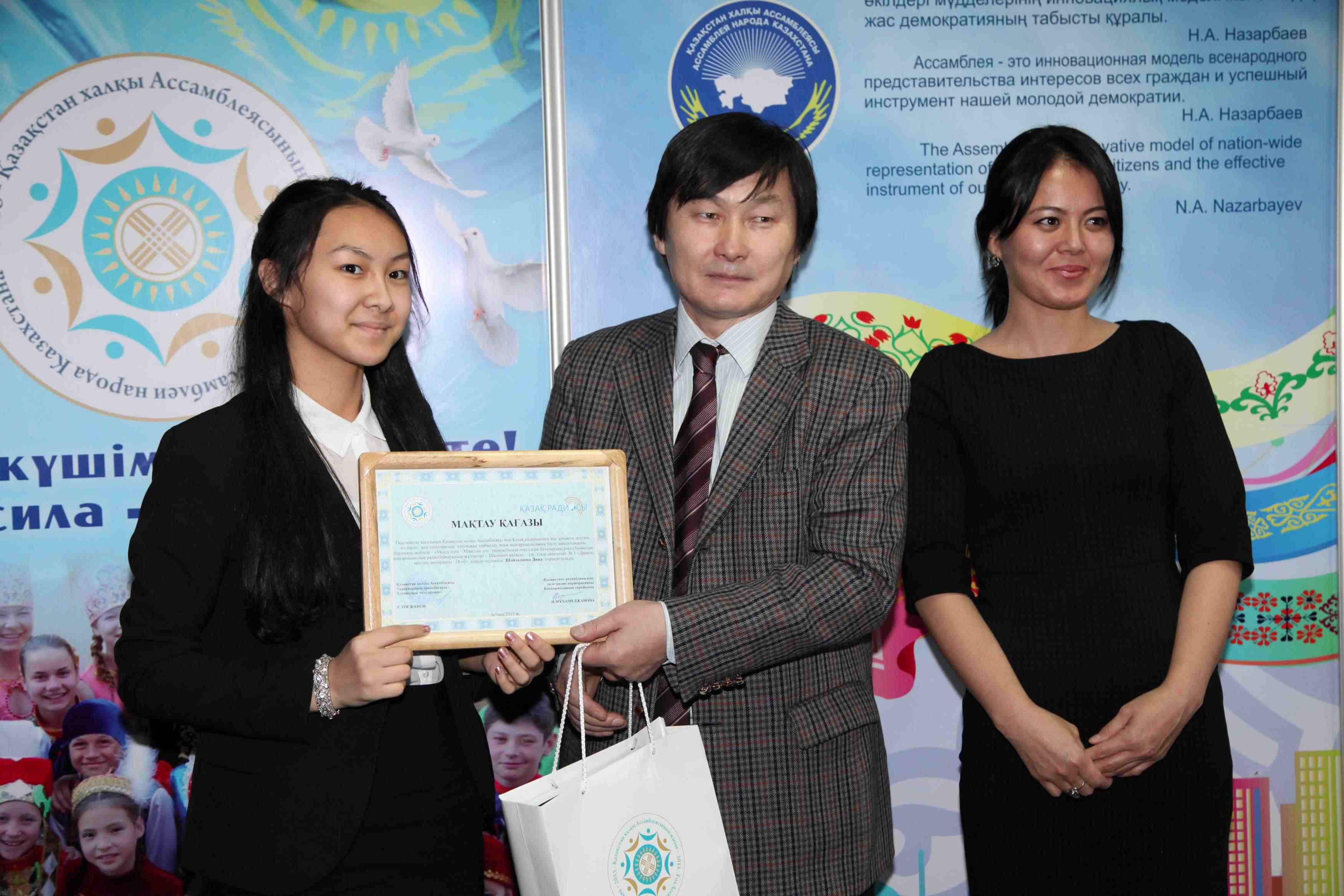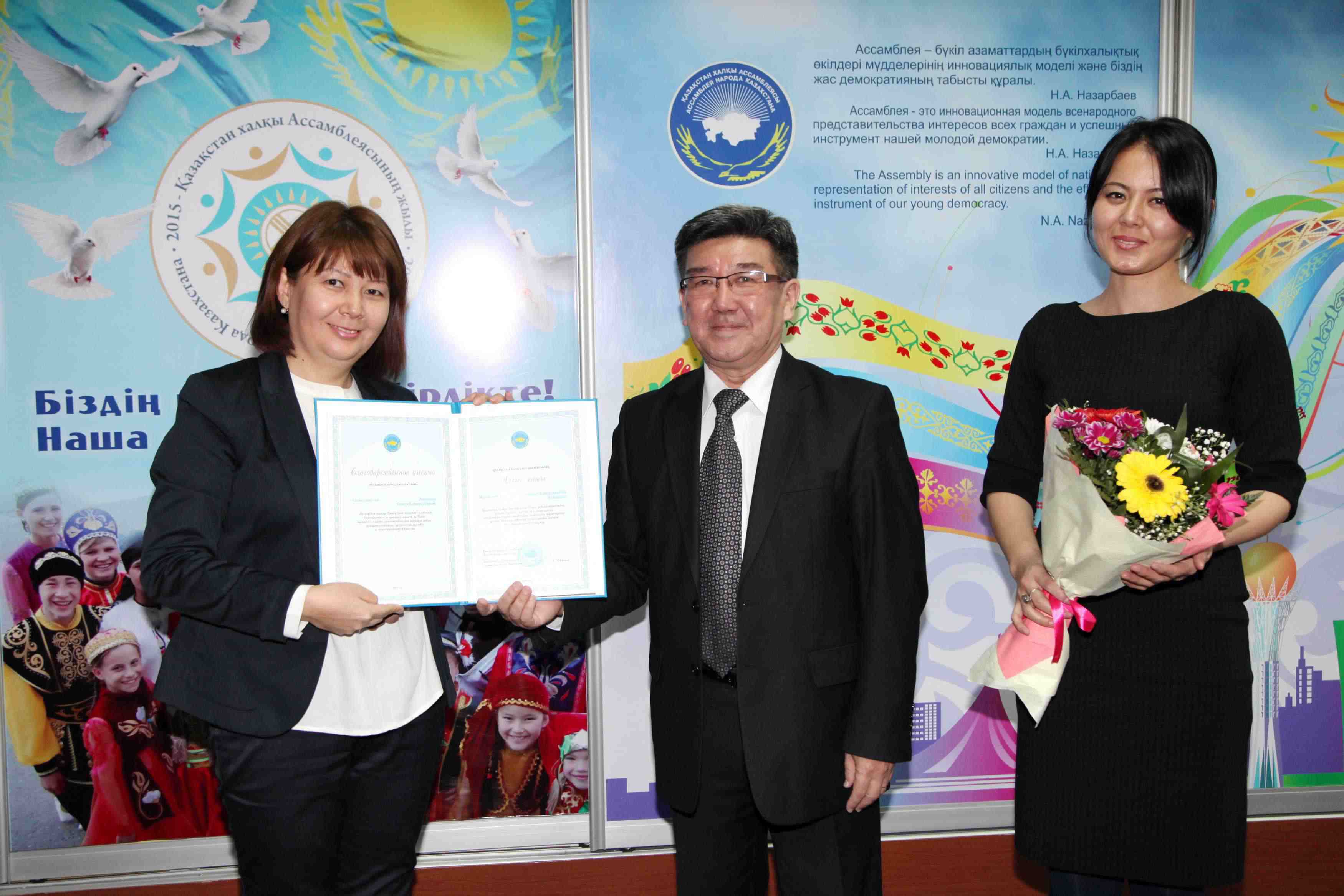 November 12th, 2015 in a building KazMediaCenter began its work II international Media forum of the Assembly of People of Kazakhstan «Beibitshilik pen kelisim madeniety». Forum started in hall of KazMediaCenter from the exhibition of ethnic media of APK and the photo exhibition "The Year of APK". The event was attended by members of the Assembly of people of Kazakhstan, deputies of the Mazhilis, government representatives, ethnocultural associations and media. In the first part of the day there were three panel sessions on topical issues in the media: «Media Culture in the context of public consent», « Journalist - mediator: opportunities and prospects», «Influence of blogosphere and social networks in building a culture of peace in society».
The employees of the President Administration of the Republic of Kazakhstan, deputies of Parliament, editors, chief reporters, journalists of leading TV channels of Kazakhstan and foreign countries, well-known journalists took part in discussions.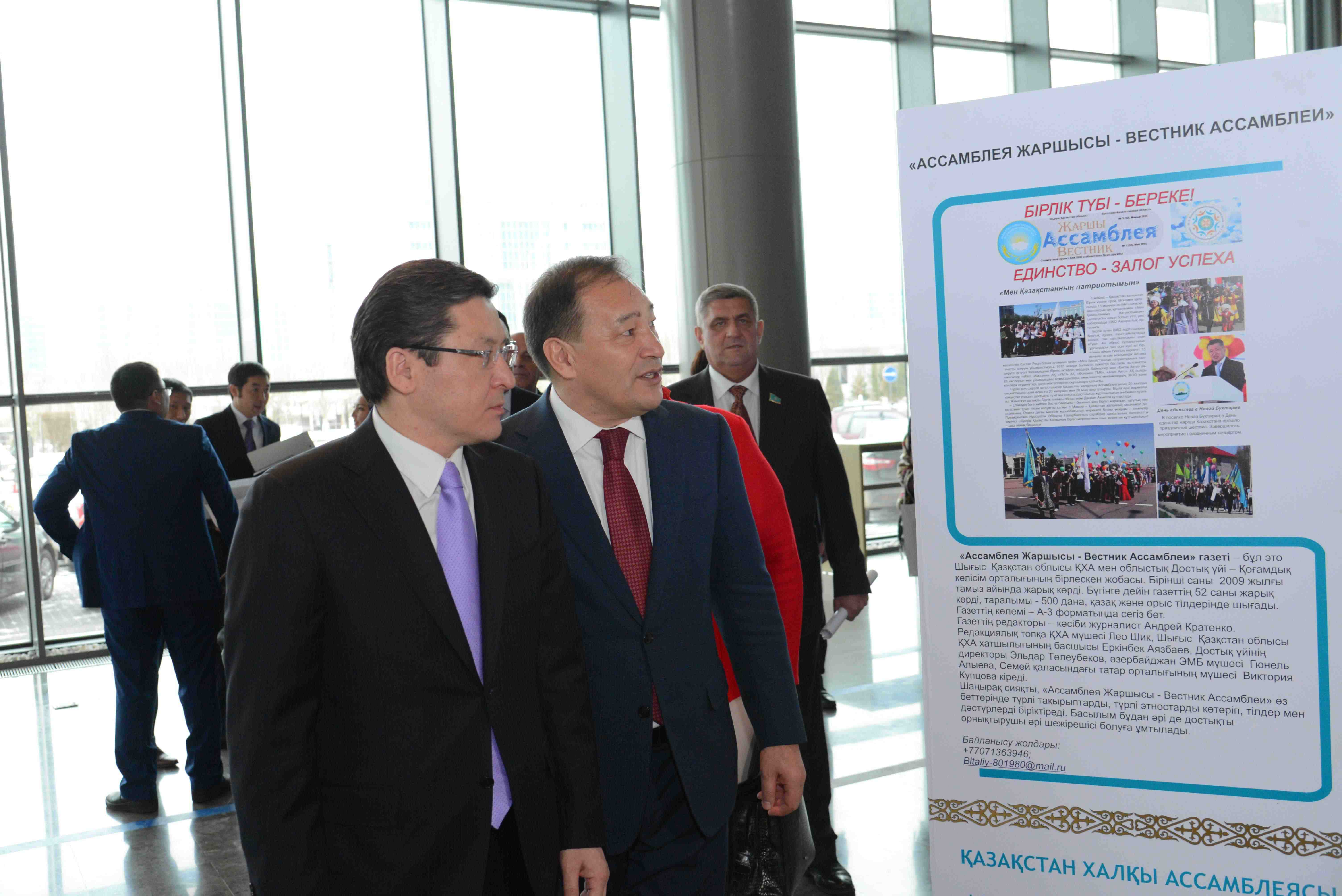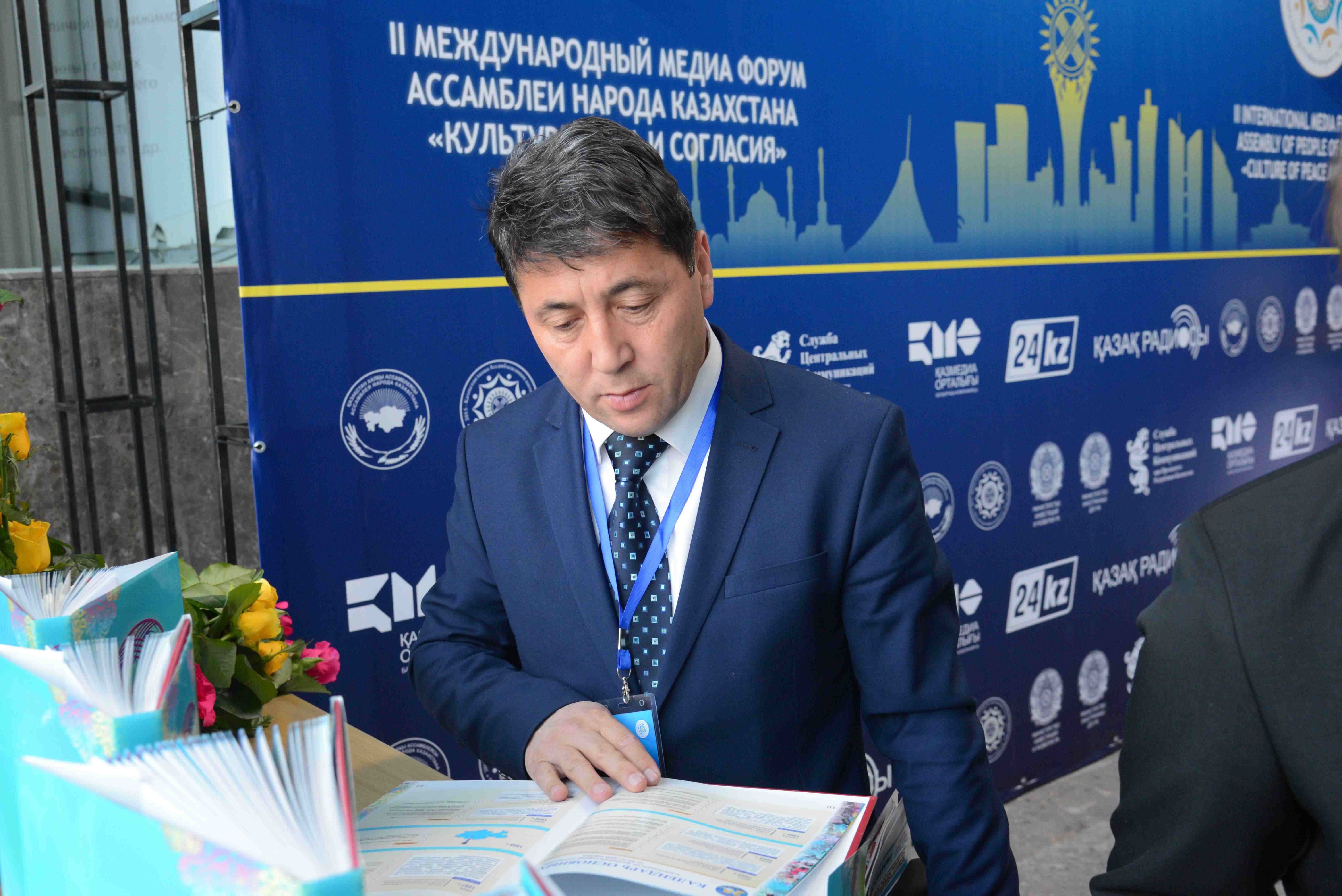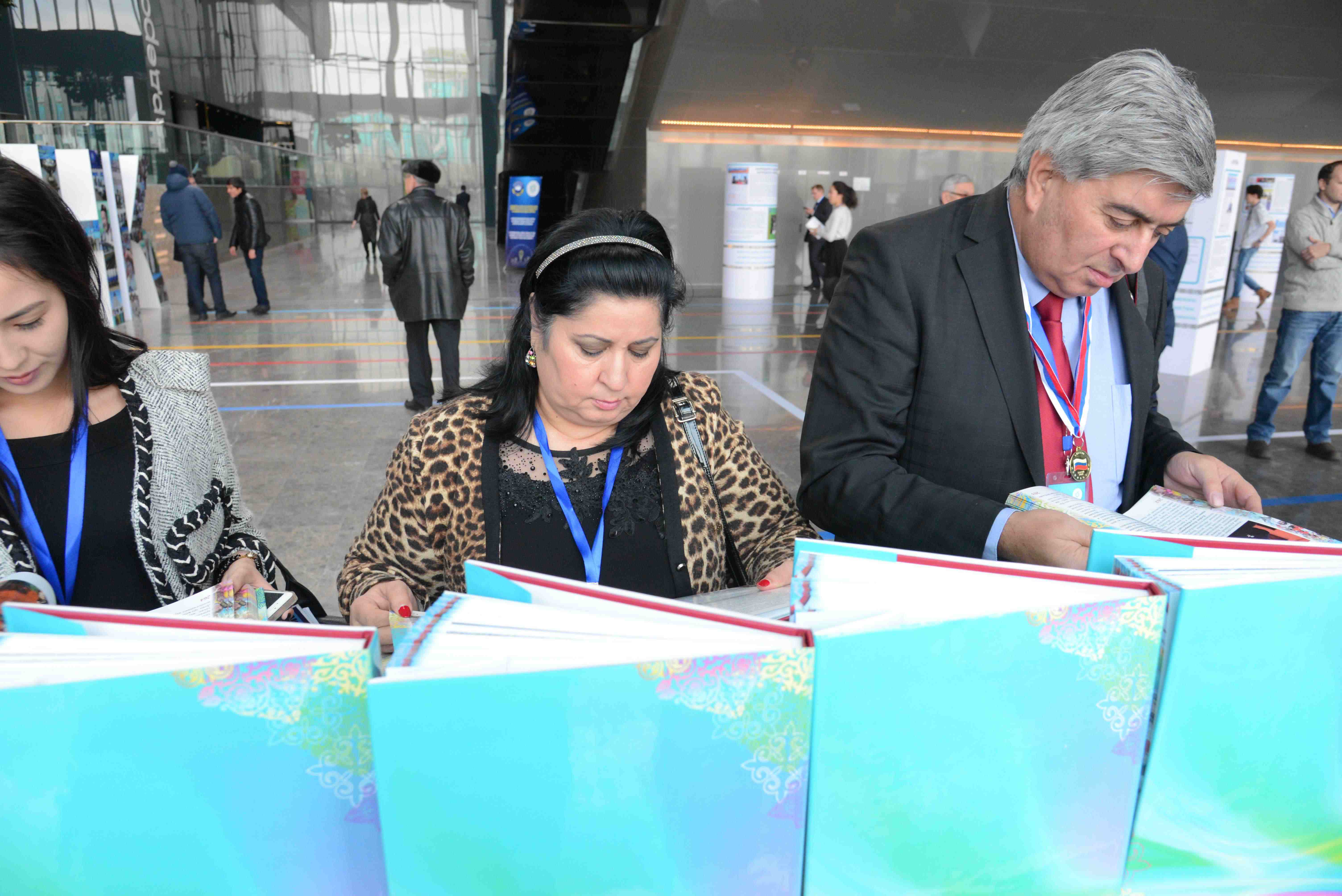 In the concert hall of KazMediaCenter held the ceremony of awarding the winners of the art contest of etno journalism "Shanyrak". The competition jury noted in five categories around 20 authors of the best newspaper articles, TV and radio programs. The winners of the contest "Shanyrak" received award certificates.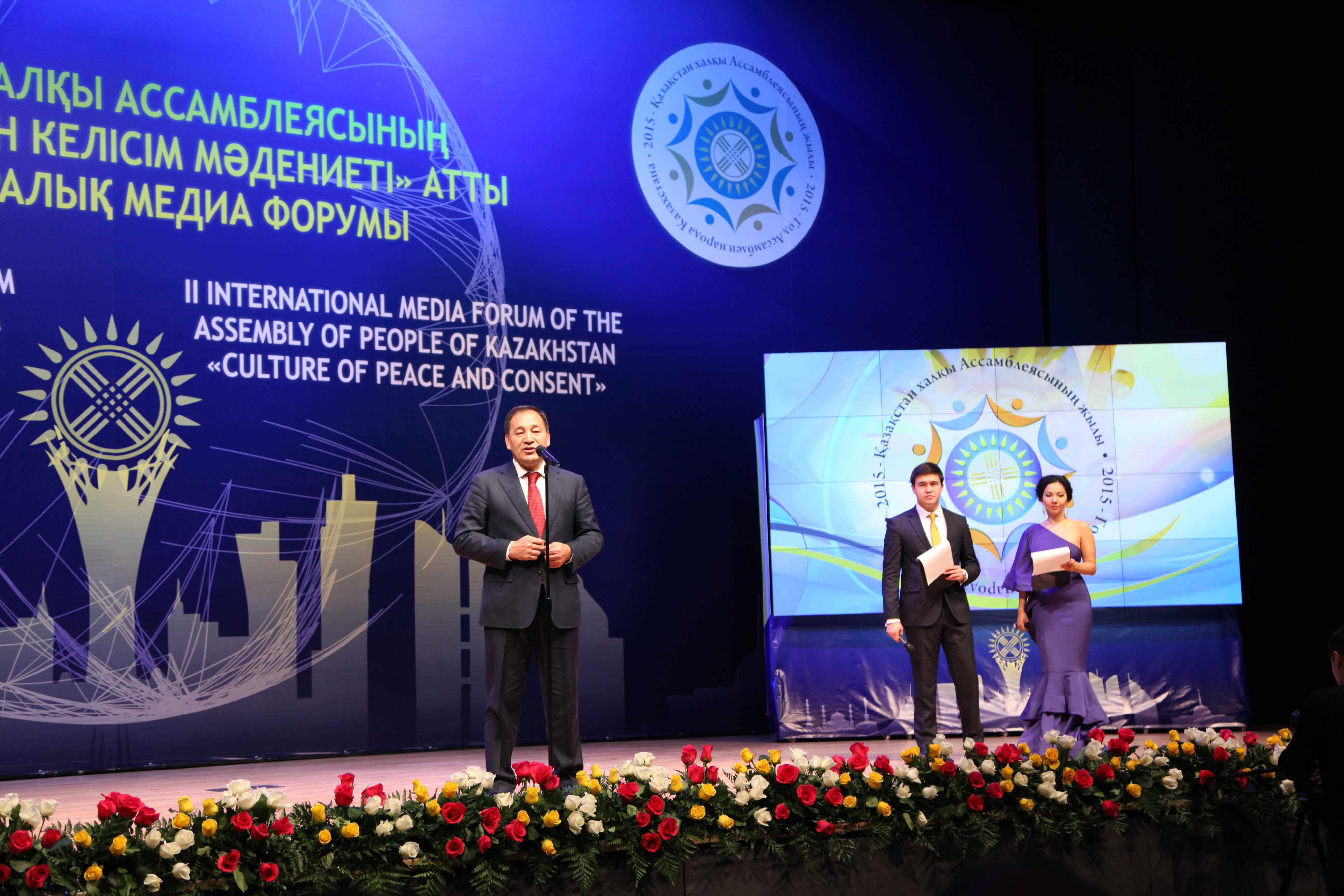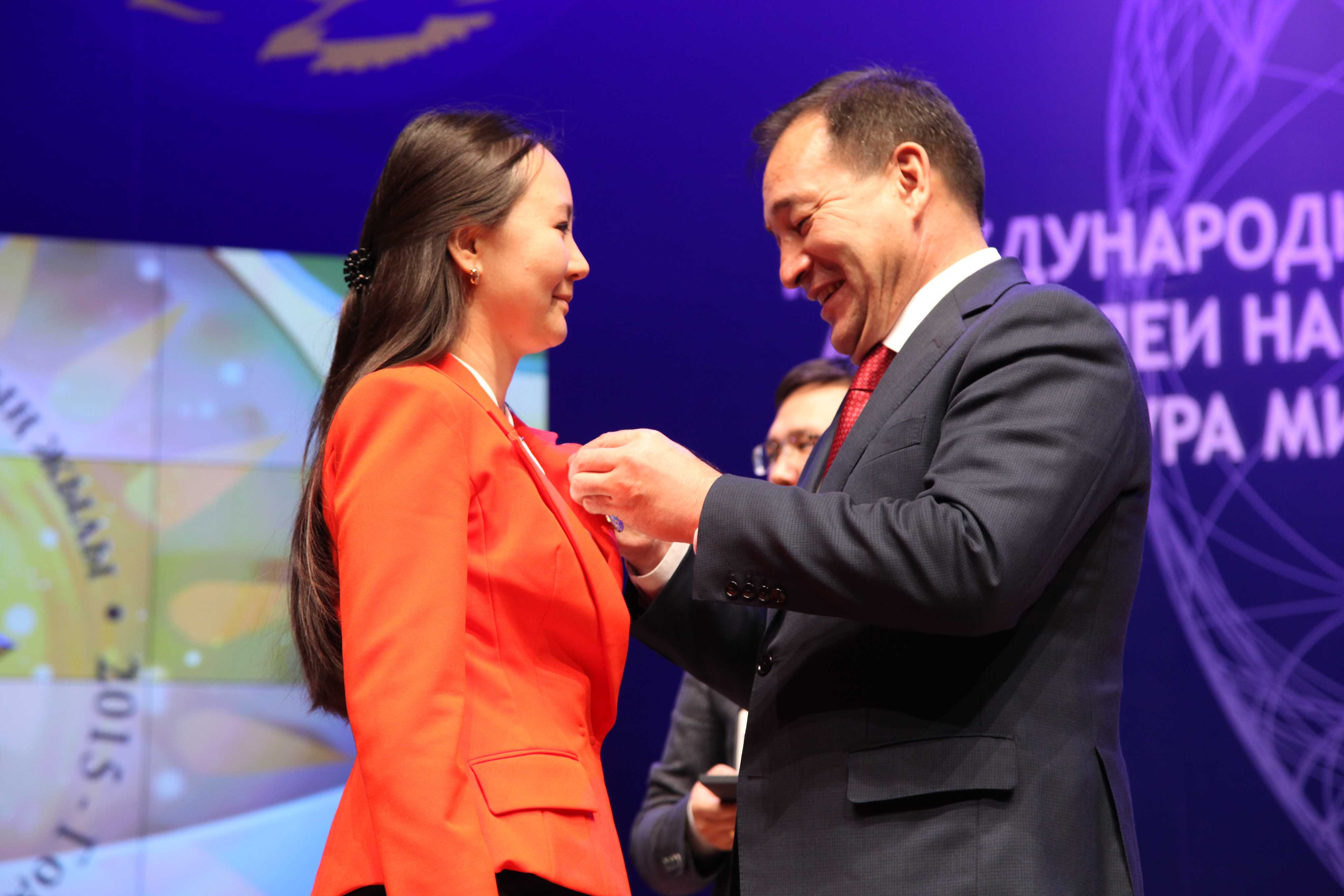 UNOFFICIAL TRANSLATION