17.09.2018

A creative meeting on the theme "My success story – the success story of my country" was held in the House of Friendship in Kyzylorda. Its participants shared their personal experience of success.
The meeting was attended by students of schools and colleges, students of universities, members of the Republican youth movement "Zhangyru zholy".
Personal success stories were shared with the participants of the meeting by the winner of the project "100 new faces", teacher, translator, author of developing animated films in the Kazakh language Symbat Abdrakhmanova, member of APK Council, Deputy of Karaganda regional maslikhat, Chairman of the Council of Public Consent, entrepreneur and philanthropist Bekzat Altynbekov, head of the Department for Youth Policy of Kyzylorda region Kuanysh Zhanuzakov.
In turn, Deputy Chairman of the youth movement "Zhangyru zholy", Chairman of RYO "Zharasym" at APK Timur Jumurbayev spoke about the work of the youth movement of the Assembly, thanked the activists of the Regional headquarters of Kyzylorda region for productive cooperation.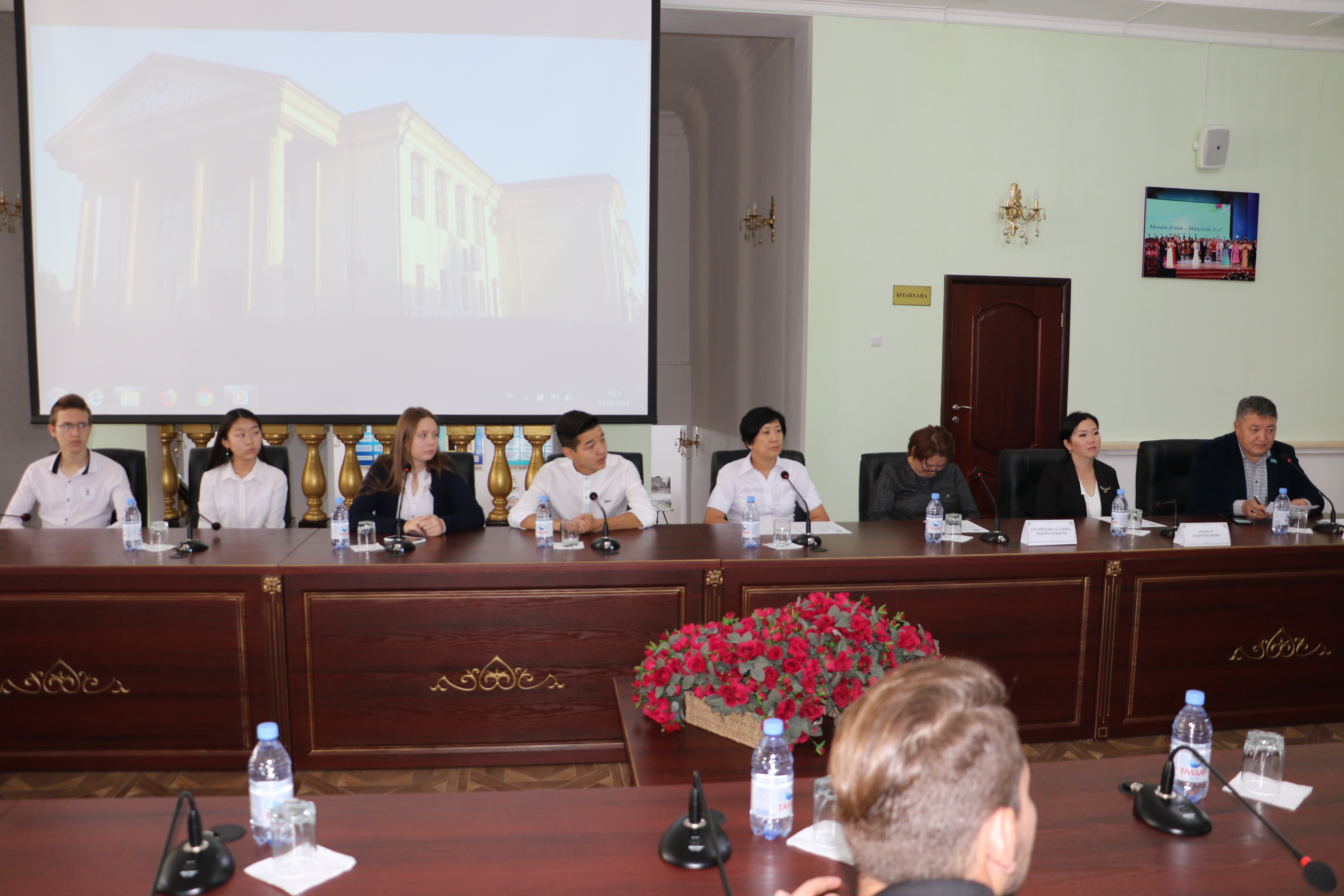 At the end of the meeting, an environmental action was held within the framework of the Republican project "Sacred heritage "Uly Dala Eli". Its participants cleaned the territory of park named after Batyrkhan Shukenov, laid flowers at the monument to the singer.
The participants of the meeting also visited the regional Youth resource centre.
Дата события Ассамблеи:
Saturday, 15 September, 2018