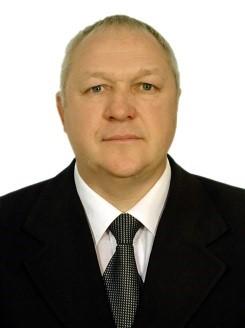 He was born on 31 July 1964 in Karaganda.
In 1995 he graduated from Karaganda State University named after E. A. Buketov, specialty: Psychology of Sports, Teacher of PE.
Member of the Council of the Assembly of Kazakhstan since 2015, honorary consul of the Republic of Lithuania in the RK, member of the World Lithuanian society.
He is actively involved into the public activity. Within the project of the APK "Memory in the name of the future" he built the memorable signs to the victims of political repressions in the cities of Zhezkazgan, Balhash, Karaganda. He popularizes the Kazakhstani model of the unity and accord at the international arena (Lithuania, Japan).
V. Tvarionas actively contributes to the development of the Kazakhstan-Lithuanian relations. On his initiative in Karaganda in 2017 was built the cultural and economic center "Lithuanian yard".
He actively participates in all the social and political activities. He is the honored authority among the members of the Assembly of people of Kazakhstan, foreign business partners and the publicity of Karaganda region.