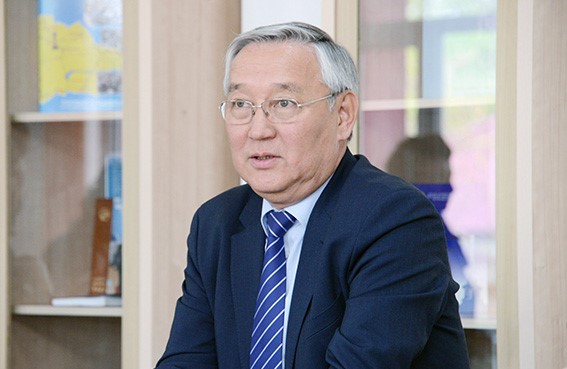 25 Наурыз, 2020
80
Takir Balykbaev: Respect is symbol of culture
The problem of interethnic relations is relevant at all times. Even the classics of Marxism-Leninism left a great theoretical work on this eternal topic. Abai, a wise thinker of Kazakh people, put the peace and harmony among peoples on the first place: "Love all mankind as a brother."

Professor Takir Balykbayev, a rector of Abai KazNPU, shared his vision of solving the problems of development of interethnic relations through the prism of Kazakh thinker's creativity in the interview to "Vecherka."
From the very beginning of gaining independence, the main mechanism for implementing the sovereignty of the republic was the peace and unity of all peoples inhabiting our country. The Assembly of People of Kazakhstan, established for this purpose, works on equality and development of all ethnic groups inhabiting the Kazakh land. Given that the Assembly of People of Kazakhstan has made an invaluable contribution to the stability of the country over the past 25 years, this is no exaggeration.
Today, representatives of more than 130 ethnic groups live in Kazakhstan. The Kazakhs, who own a vast territory from Altai to Atyrau and from Sary-Arka to Alatau, are a state-forming nation. Therefore, in difficult times they did not weasel from caring for the hundreds of ethnic groups who sought refuge in their steppe.
About 175 years ago, the Dungans, who migrated from China, now live in Kazakhstan and have found their homeland here. During the Great Patriotic War Chechens, Ingush, Karachais and Balkars deported from the Caucasus stayed here for a long time, and many of them forever. Evacuated Germans from Volga region lived in Kazakhstan for a long time. And the Kurds and Koreans lived on Kazakh land.
One day I heard such a story from the poet of the Chechen people Umar Yarychev. "I still remember that night when our villages were evacuated by whole wagons to Kazakh land," he said. - We arrived in the Tyulkubassky district of South Kazakhstan region. We have four children in the same family, and six of us are with my parents. We moved to an empty old Kazakh house. Our Kazakh neighbors shared bread with us. We were starving. One evening, an elderly Serikbay came to our house, a collective farm guard, came in and said to my mother: "Baibishe, throw the bag here." There Serikbay shook his kirz boots and ripped off a rope tied to his pants, and wheat sprinkled from his pants. "Now gather it quickly so no one can see," Serikbai said and quickly left the house. There was one bucket of wheat, a lifesaving meal for a hungry family. The lame Serikbai gave us several bags of grain in a couple of months. And here, thanks to friendly Kazakhs, many deported peoples from the Caucasus survived. Therefore, we are grateful to our Kazakh brothers," Umar Yarychev said.
As they say, 'The more, the merrier' we live in the state of independent Kazakhstan. However, each nation has its own individuality and mentality. We need a strong ideology to unite all ethnic groups living on Kazakh land, and to create a single Kazakh state.
In my opinion, it is best to create research institutes that study the national characteristics. Inter-ethnic and interethnic education should be continuous, from kindergarten and school to higher education, even if it is introduced as a special discipline in the educational process.
Some universities have a special course on tolerance. It teaches representatives of the Kazakh nation forming the state, how to build relations with representatives of other nationalities. That is education of tolerance is necessary first of all for the Kazakhs themselves. To avoid such bias, it is better to include in a theme of interethnic education a considerable quantity of materials which will in addition explain Kazakh language, history, national culture, customs and literature to other peoples.
It is important that the peoples living on our land, whose destiny is fully connected with Kazakhstan, respect not only our state, but also our nation. Respect in itself is a symbol of culture. The historical personality, sage Tole bi said: "If there will be six in dispute, will remain hungry, if there will be four in peace - the blessing will be." To strengthen the state of independent Kazakhstan, it is necessary to work together and live in harmony with all, who lives on Kazakh land.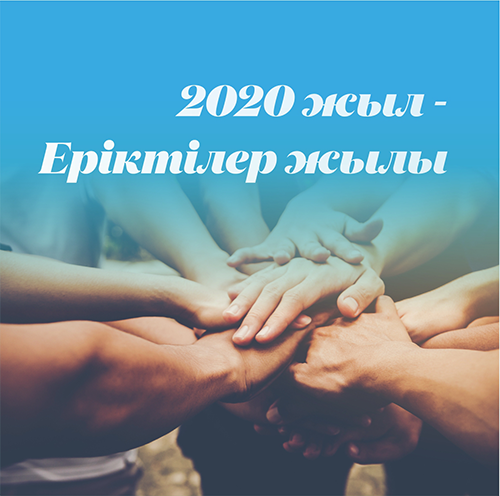 САУАЛНАМА
Қазақстан халқы Ассамблеясы Аналар кеңесінің алғашқы республикалық форумы қашан өтті?

| | |
| --- | --- |
| 2011 жылдың 7 қыркүйегі | 0 (%) |
| 2013 жылдың 24 сәуірі | 0 (%) |
| 2014 жылдың 13 қарашасы | 0 (%) |