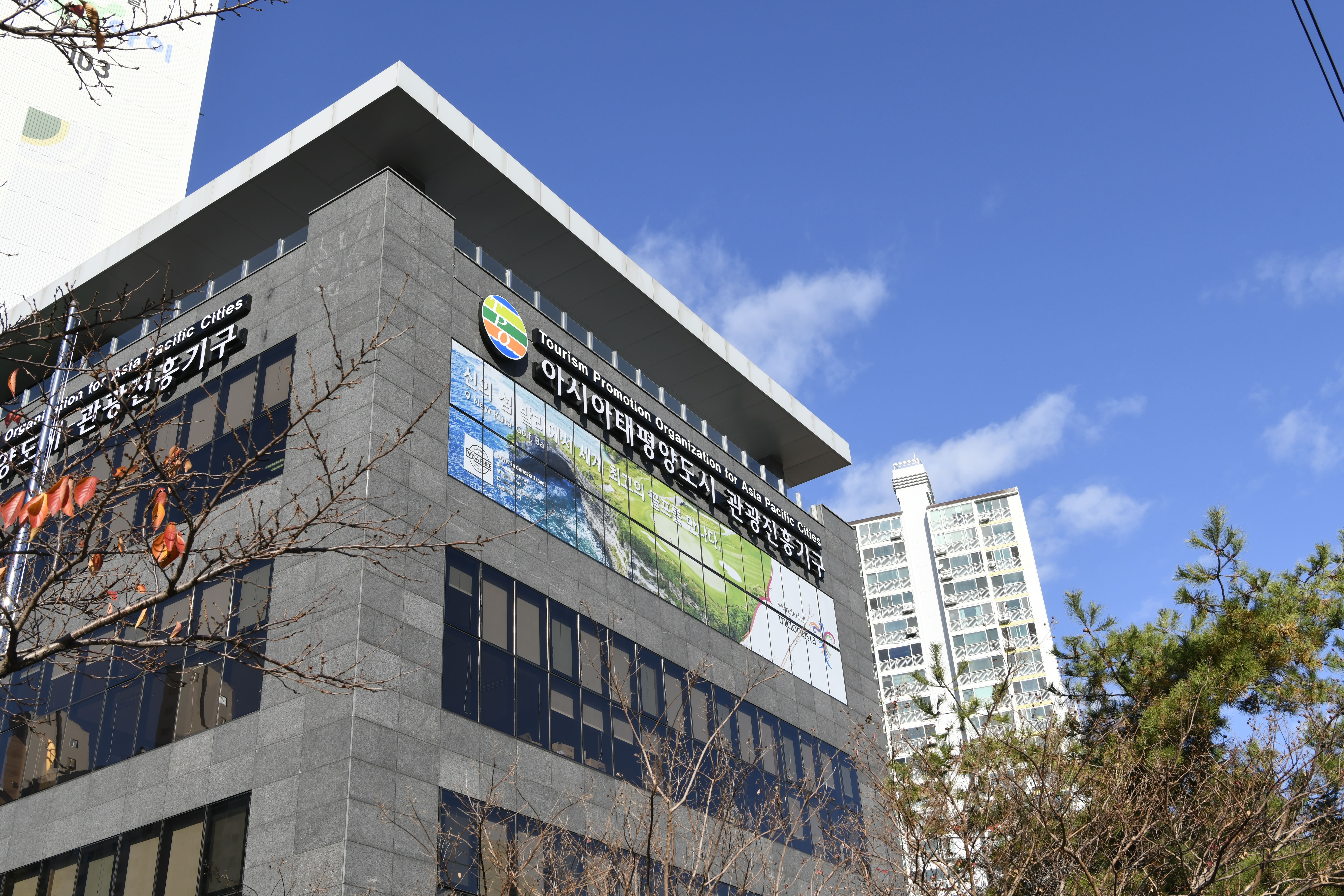 10 December, 2019
1279
The TPO to Host International Tourism Exhibition
Tourism is famous and unknown destinations, unique places, unforgettable impressions. Nowadays it is dynamically developing direction that catalyzes the economic growth of the country. There are many organizations involved in tourism and united by one mission, that is promotion. The Tourism Promotion Organization for Asia Pacific Cities was established in 2002 in Fukuoka, Japan, with the aim to promote and cooperate with the member-cities.
Mr. Kim Soo-il, Secretary-General of TPO Secretariat told about the mission of the organization and its ambitious plans in tourism promotion.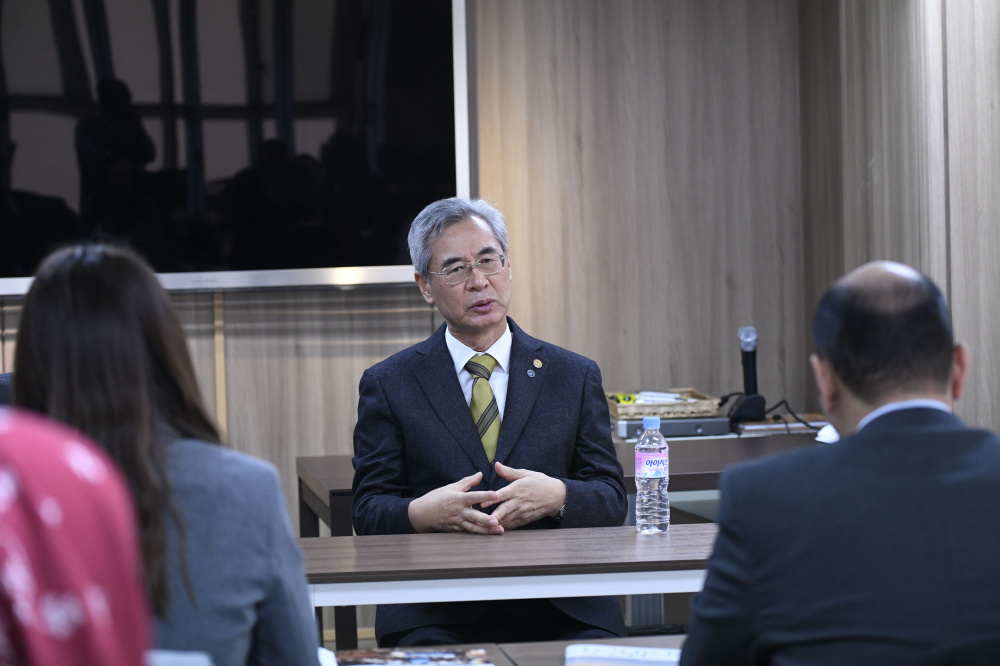 -The Tourism Promotion Organization was established in 2002. Could you tell about the history of the TPO?
-The TPO is an international organization that connects municipal government among Asian Pacific region, it unites member nations for further cooperation. There are a lot of tourism organizations in the world that promote tourism, however, the TPO has a unique and specific role. There are two major roles, the first one is promotion of tourism activity and industry, the second one is connection of tourism industry with the municipal government.
The background of the TPO establishment lies in the fact that even there are a lot of tourism spots in South Korea, however, the Central Government of the country mainly focuses on Seoul metropolitan area. Only limited spots in the country are promoted, so the TPO supports the rural areas for their further promotion.
The TPO was established in 2002 in Fukuoka, when governors and city mayors gathered together and discussed the city issues, they came to consensus that the government highly focuses on the famous tourism spots. There are a lot of marginalized rural areas so they decided to use budget resources in order to support those places. The officials realized that individual rural cities cannot do it alone so they cooperate to overcome the challenges. Therefore, 25 cities came up to the establishment of the TPO.
-What are the strategies of Organization to promote tourism directions?
-The most significant things for us is provision of the benefits and proper services to our member cities so we can satisfy them and get more members. As I said before there are lot of limits and constraints that municipal cities are suffering. As collective entity we have to overcome those limitations and constraints, we have a program to overcome and tackle those challenges. The most significant factor of the TPO is that we seek co-promotion of the member states and we show the attractiveness of those cities, so we can promote the goods and products of the municipal cities. For example, there are a lot of beautiful significant relics in Egypt like pyramids. They are well-known across the world, so Egyptians do not have to promote it because millions of tourists come there. However, there are a lot of unknown relics in the country as well. Even they are beautiful, significant and historic, if they are unknown – people will not visit these places. Tourists only tend to go to typical places which are already famous. There are local rural areas which are unknown so they cannot attract tourists. No matter how attractive they are – people will not choose them as their touristic destination. In other words, the first step is promotion. The promotion has the main problem and that is the cost. As I said before, municipal cities have budgetary issues, that is why we seek cooperation for their promotion. We visit major tourist spots under the TPO program and seek co-promotion and target market. For example, we visit North Asia including China, Japan and South Korea, we promote global citizens who can afford tourism. North Asia market has a lot of population. We do not inly visit the leading international tourism exposition, but we seek for co-management with 125 city member entities. We manage online-market platform and publish magazines.
As for benefits and services, we provide training and capacity-building promotion program related to tourism. We train to increase capacity of government officers in tourism, so they can come up with the reasonable, customized and tailored policies.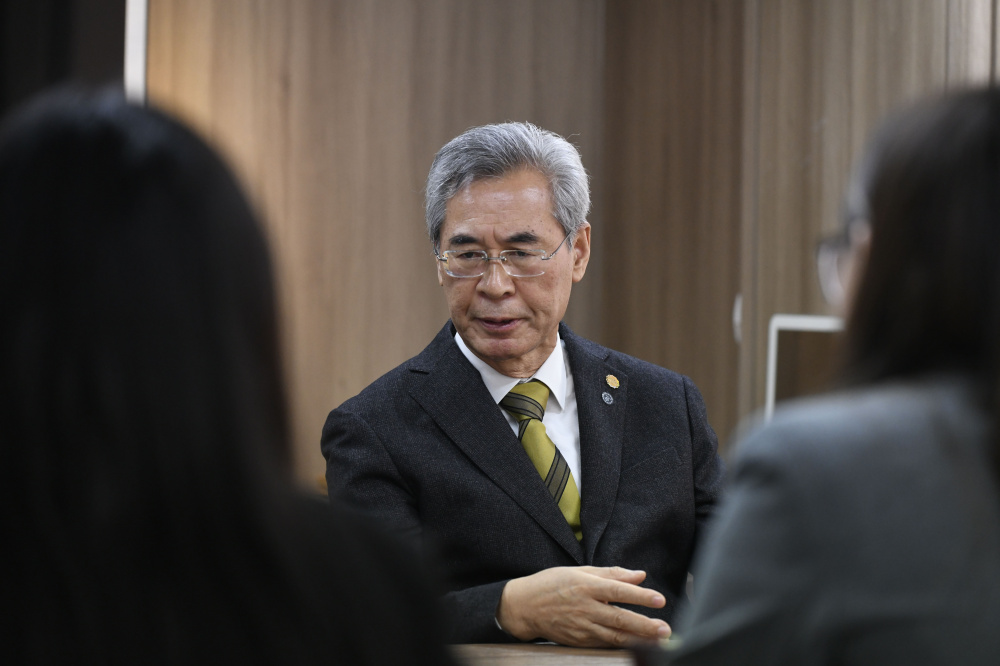 -What does the Organization plan for the future?
-Development goals of the TPO can be categorized by two major factors – to increase the number of member-nations and to provide benefits, so they can satisfy the membership. We have short-term and long-term goals as well. By 2020, we plan to have 150 member-cities; to increase the number till 200 by 2025 and to have 400 member-cities by 2030. Every year we hold forums and invite experts into tourism space. There is also an ambitious plan that we are going to realize in the near future. We are planning to organize the TPO International Tourism Exhibition. Even if we are going to be a newcomer, we have 125 member-cities, so it is possible to organize the exhibition.
-What is the tourism trend nowadays?
-The term trend sounds simple but if you look deep inside it is really complicated. There are different trends between different generations and age groups. For example, there is a specific trend of the millennial generation. There is also destination depending trend. People in the 20s prefer to visit concerts so they include them in their tourism schedule. The young generation prefer to book tickets and hotels online as for older generation - they contact travel agencies. The income is also another factor for the tourism trend. For example, $5000 and $10000 income groups have different preference. There are some tendencies in South Korea to seek for fresh air places as well. For example, K-POP concerts are really popular. If Korean band BTS visits Kazakhstan's capital, then the concert hall will be crowded with people, because not only young people from Kazakhstan but millennial generation from other countries will attend it as well. However, the older generation will not attend it.
In the near future, our goal is to develop and expand our organization. We are putting efforts to enable this organization to contribute and further provide benefit for entire humanity.
Dana Tugambekova
Photo by Park JungKeun