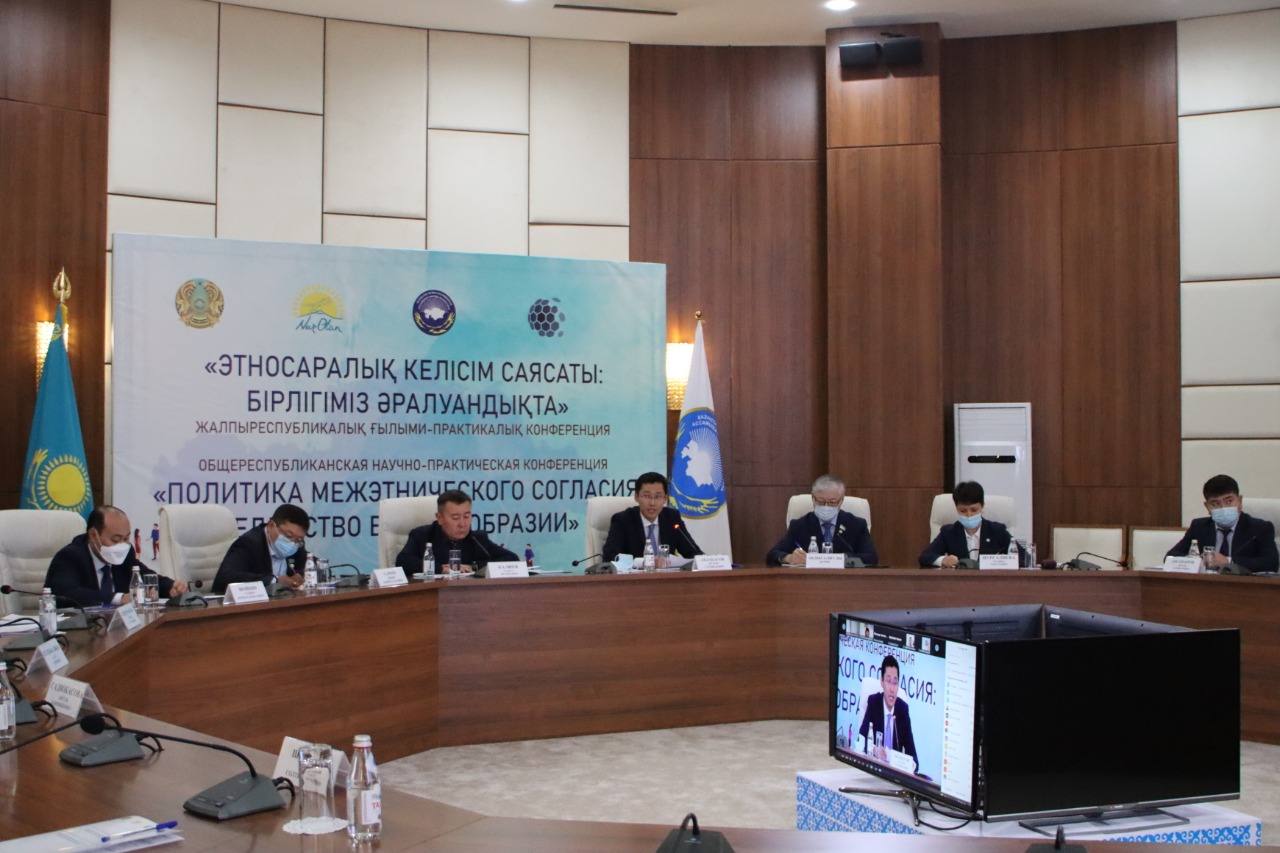 24 September, 2021
264
"Policy of interethnic harmony: our unity in diversity"
The Assembly of the People of Kazakhstan with the support of "Nur Otan" Institute of Public Policy along with the Institute of Applied Ethno-Political Studies of the Ministry of Education and Science held a Republican scientific-practical conference on September 23, 2021 in the House of Friendship in Nur-Sultan.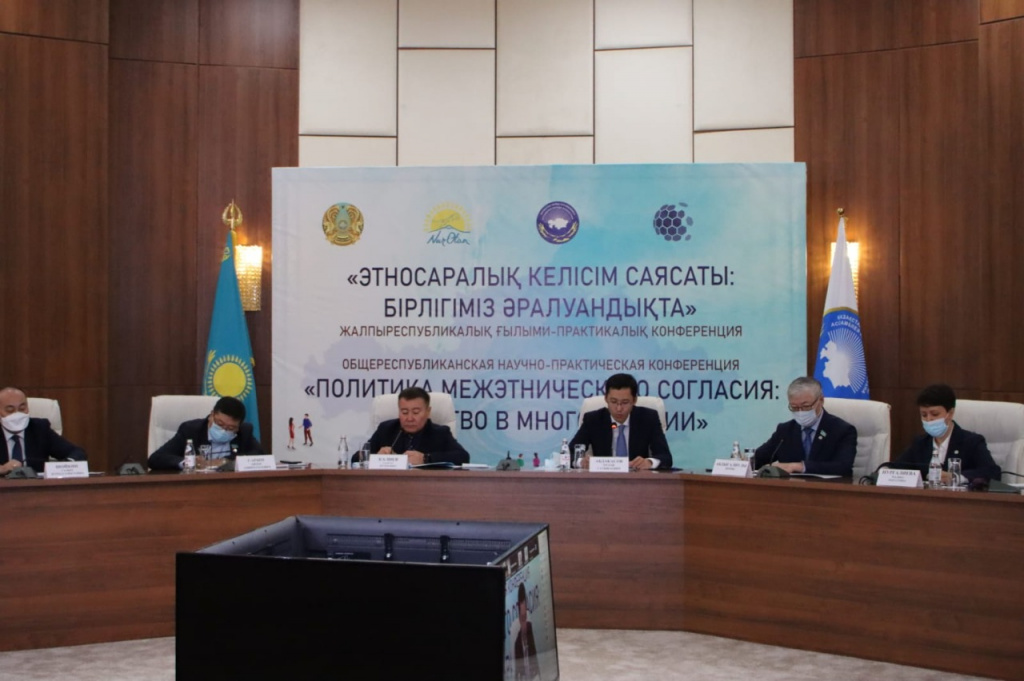 The main purpose of the conference is to involve the expert community in the discussion of current processes, trends in the development of cultural diversity and policy of interculturalism and development of proposals, recommendations aimed at strengthening a national unity.
The conference was attended by government agencies, members of the Kazakh scientific and expert community, experts from Russia, Ukraine and other different countries, specializing in interethnic relations.
The Deputy Head of the Secretariat of the Assembly of People of Kazakhstan, Erlan Abdakasov, the Deputies of the Majilis of the Parliament of the Republic of Kazakhstan, Sarym Aidos, Berik Abdigaliuly, the Chairman of the Committee for Development of Interethnic Relations of the Ministry of Education and Science of the Republic of Kazakhstan, Galym Nurmagambetuly Shoikin made the introductory speeches.
The conference discussed the development of civil society, growth of civic consciousness and patriotism of all generations of Kazakhstan, issues of national ethnopolitics, strengthening unity and harmony, traditions of cooperation and tolerance, friendship and mutual assistance, as well as the development of methodologies and techniques for solving the practical problems.
Following the conference, the participants have exchanged their views and suggestions.