05 February, 2020
648
Youth Policy Discussed in Ust-Kamenogorsk
Within the Year of Volunteers Alisher Markhabat, Deputy Mayor of East Kazakhstan region met with active youth of the region.
The event was attended by young people from the House of Friendship - center of public consent and volunteers of the Assembly of People of Kazakhstan. During the meeting Alisher Markhabat told the young people about the goals and plans to be implemented, and also discussed the social theme, listening to the ideas of the young generation. Also the deputy head of the region got acquainted with members of team of volunteer movement in the region and sounded plans for the near future.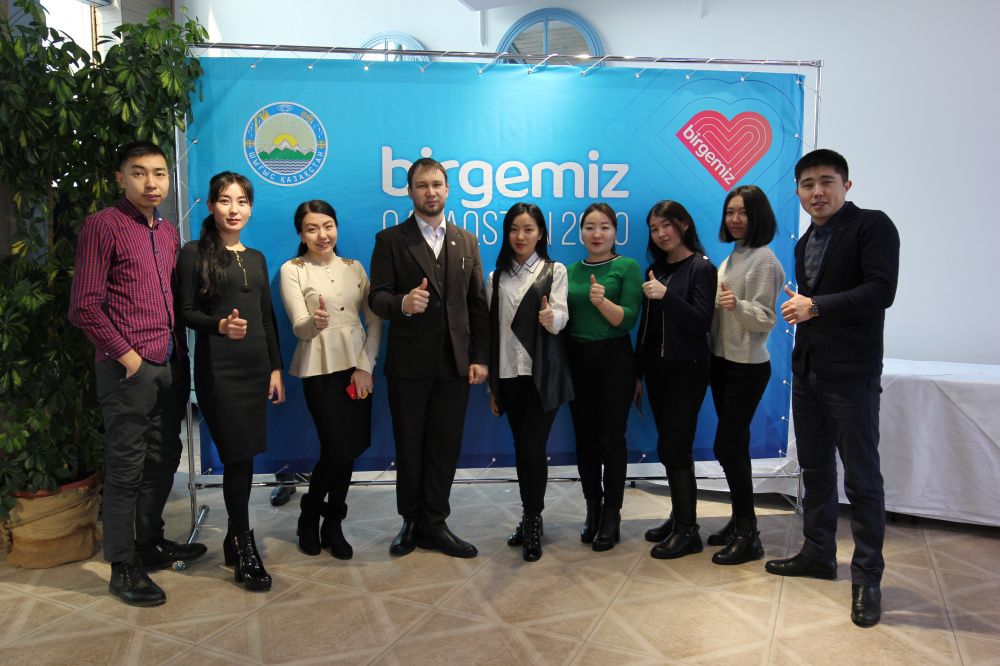 Besides, the winners of the project "100 New Faces of Kazakhstan" and young people from the Presidential Personnel Reserve became special guests of the meeting. People, who reached heights in various spheres of activity, shared their stories of success, passing their experience.
The participants of the meeting discussed the youth policy of the region and made proposals on its further development.
The meeting ended with a sports game "Team building", thanks to which young people enjoyed the fresh air, had fun and actively spent time.
POLLS
When was the First Republican Forum of Mothers Council of the Assembly of People of Kazakhstan held?

| | |
| --- | --- |
| September 7, 2011 | 0 (%) |
| April 24, 2013 | 0 (%) |
| November 13, 2014 | 0 (%) |