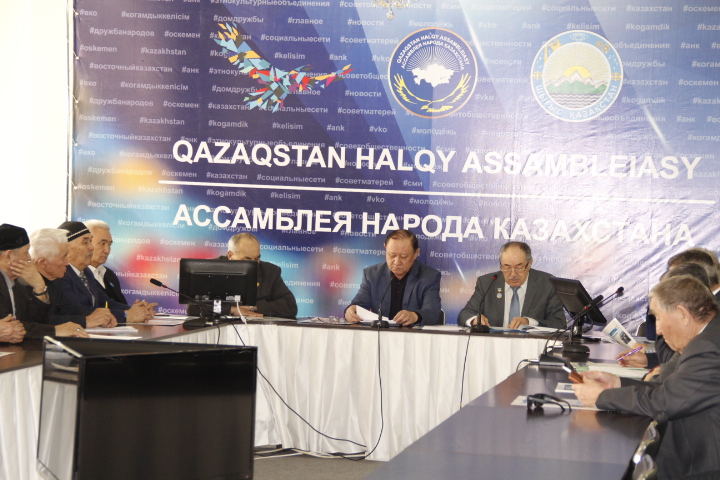 05 February, 2020
979
Council of Aksakals initiated a project on spiritual values
UST-KAMENOGORSK - Council of aksakals implements the project devoted to creativity and biography of Abai Kunanbayev.
The main goal is to instill spiritual values in the youth. Having discussed plans at the round table of the Friendship House, the members of the Council developed an initial program of events. They identified educational institutions to be visited and lessons to be held on the works of Abai.
During his lifetime, the outstanding Kazakh poet and thinker wrote about 170 works. Many of them have been translated into other languages, and about a quarter of the great thinker's works were devoted to spiritual education.
Aksakals brought to the fore the patriotic education of young people, which in today's world is very important for the formation of historical understanding, common history and culture of the Kazakh people.
At the end of the meeting, members of the Council congratulated Alimgojin Bolat on his 80th anniversary. On behalf of the Council, they presented a congratulatory letter with words of gratitude. Chairman of the Council Saylaukhan Aukhadiyev also dedicated a poem to the birthday boy and presented a cape.