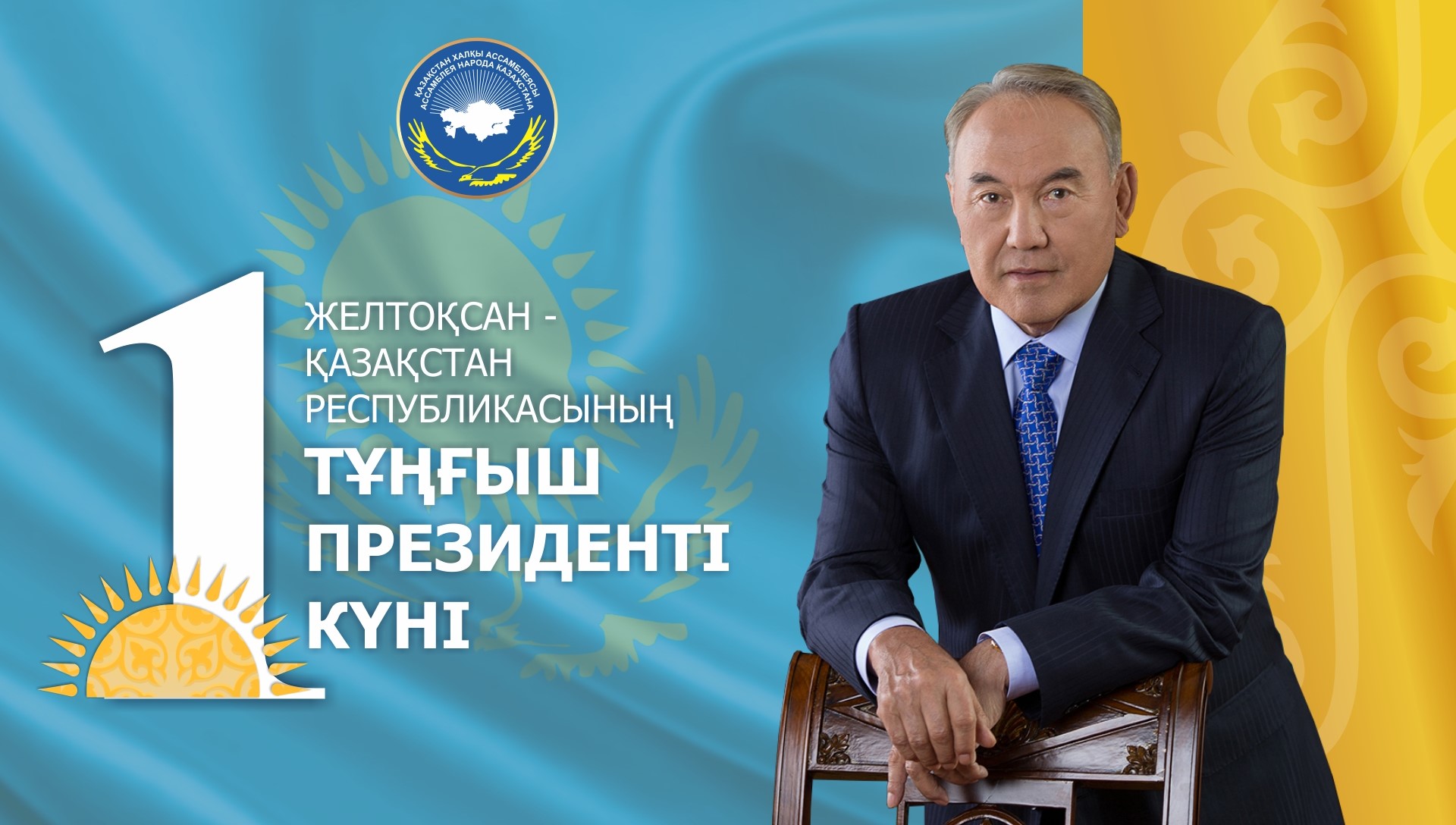 30 November, 2020
184
Assembly of People of Kazakhstan congratulates the Kazakhstanis on the First President`s Day
Dear compatriots!
We congratulate you on the national holiday - the Day of the First President of the Republic of Kazakhstan!
This day has a special significance in the history of our country. An anniversary demonstrates the outstanding state activity and historical mission of Elbasy in the creation and development of independent Kazakhstan.
Due to the political wisdom and determination, strategic vision and courage of the President, economic and social reforms have been successfully carried out, a gradual democratization of the political system has been successfully implemented and the national code of the people of Kazakhstan has been strengthened as well.
Thanks to the multicultural synergy, the Head of State was able to turn a polyethnic situation in Kazakhstan into the main power and wealth of our country, the qualities of success and competitiveness. An Assembly of People of Kazakhstan, that was born by his politically prudent decision, has been an effective institution for the consolidation of our people for the quarter of the century, the development of civil society, a nationwide constitutional body uniting the people on the basis of common values.
Nowadays, Elbasy is considered by the world community as one of the brightest and most influential leaders in the world.
Thanks to his multi-vector policy, integration and peace initiatives, and his great contribution to nuclear disarmament, Kazakhstan's borders have been strengthened at the international level, and the country's sovereignty and independence have been unanimously recognized too.
For the people of Kazakhstan, the President`s Day is considered as a nationwide trust and unconditional gratitude to Nursultan Nazarbayev for the peace and harmony, stability and security, confidence in the future.
Dear people!
As a true patriotic son of the Kazakh people, the President set a real example of endless service to the Fatherland, responsibility and patriotism, and civic duty. A path of the First President is the bright path of every citizen of Kazakhstan to the future!
We wish every family a well-being, happiness and stability!
May the joy and unity be there in your homes!
Assembly of People of Kazakhstan