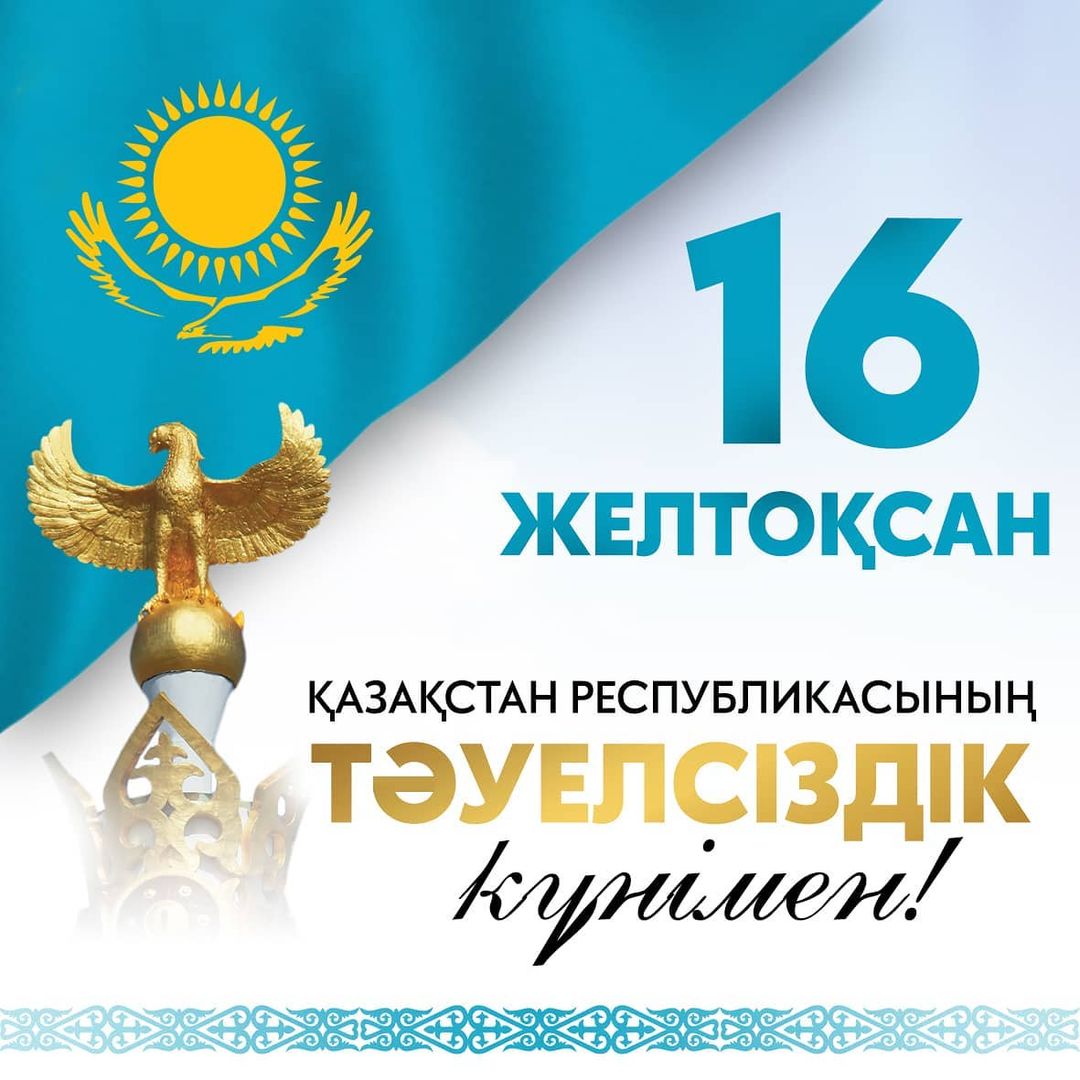 16 December, 2020
122
Assembly of the People of Kazakhstan congratulates the Kazakhstanis on Independence Day
Dear compatriots!
An Assembly of the People of Kazakhstan congratulates you on the national holiday – Independence Day of the Republic of Kazakhstan!
Independence is our main value, existence, and wealth. It is also the fulfillment of the noble dream of our people for centuries.
It is known that since the very beginning the First President of the Republic of Kazakhstan Nursultan Nazarbayev laid the foundation of the development of independent Kazakhstan on the principle of unity of all people, aimed at equality, justice, and harmony.
The past years have proved that we have built a successful and competitive state due to the principle of "Unity in diversity". Along the way, all our citizens are actively involved in the political and social-economic development of the country.
Today, Kazakhstan is a modern country with a successful market economy, a democratic social structure, and great international prestige.
Each year of our independence is a bright page in the history of our Motherland. We know that last year was not easy not only for Kazakhstan but for the whole world community.
As always, the people of Kazakhstan overcame the difficulties with great confidence in their own strength. We have proved that if there are unity and solidarity, there is an opportunity to find a solution to any difficult issues. It has been like this before and will be like this in the future. This is the truth of the history of our independence!
Dear people!
May the coming year 2021, the 30th anniversary of our independence, be a year of conquering new heights and fulfilling all the goals we set for the Motherland!
Kazakhstan will take a firm step towards our bright future!
We wish every family good health, prosperity, and peace.
May our country be strong and prosperous! May our Homeland always stay strong and secure!
Assembly of the People of Kazakhstan