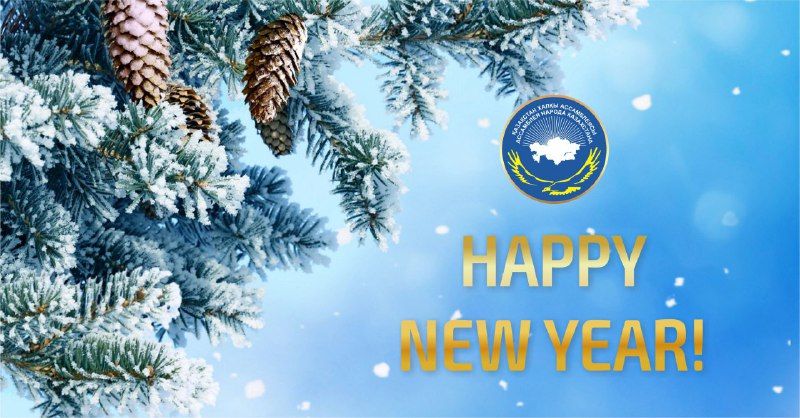 30 December, 2020
117
Assembly of the People of Kazakhstan congratulates the Kazakhstanis on the New Year
Dear compatriots!
We sincerely congratulate you on the new year – 2021, which is about to cross the threshold – a happy and long-awaited holiday for every family in Kazakhstan.
Last year was special for our country. We celebrated the 25th anniversary of the Assembly of the People of Kazakhstan and the Basic Law of the country, the 75th anniversary of the Great Victory, the 175th anniversary of Abai Kunanbayuly, and the 1150th anniversary of Al-Farabi. These anniversaries have warmed the hearts of the people of Kazakhstan, and it is a great honor for our compatriots to celebrate them at the highest and most meaningful level.
2020 has been the year of volunteers. The implementation of the national charity event "We are together" is a clear demonstration of the unity and solidarity of the people of Kazakhstan. We have been able to demonstrate a high level of responsibility and the ability to solve any complex problems through cooperation.
Next year we will celebrate the 30th anniversary of our country's independence, which is a historically important milestone for our people. We are confident that this anniversary will be a year of our common achievements and success, concrete deeds, and new projects that will improve our lives, strengthen peace, unity, and harmony in our country.
Dear fellow citizens!
May the New Year bring prosperity, joy, and happiness to your families, may all your hopes and dreams come true!
We wish you and your families good health, well-being, and love!
May your work and initiatives always be fruitful and successful!
Happy New Year!
Assembly of the People of Kazakhstan