18 April, 2020
613
Ethnos Culture Day held in North Kazakhstan
2020 is the year of the 25th anniversary of the Assembly of People of Kazakhstan. As part of the anniversary, the Department of the Assembly of People of Kazakhstan together with the ethno-cultural centers of North Kazakhstan Regional Assembly of People of Kazakhstan developed the Road Map of the Days of Culture in Kozybayev NKSU, designed for the entire academic year.
From September 2019 to April 2020, the Days of Kazakh, Indian, German, Armenian, Tatar, Russian and Ukrainian Culture were held at the University. This allowed students and teachers of the university to get acquainted closer with the culture of ethnic groups living in our country and studying at the university.
With the introduction of the emergency regime, the usual celebrations in the foyer of the University academic buildings were replaced with online meetings.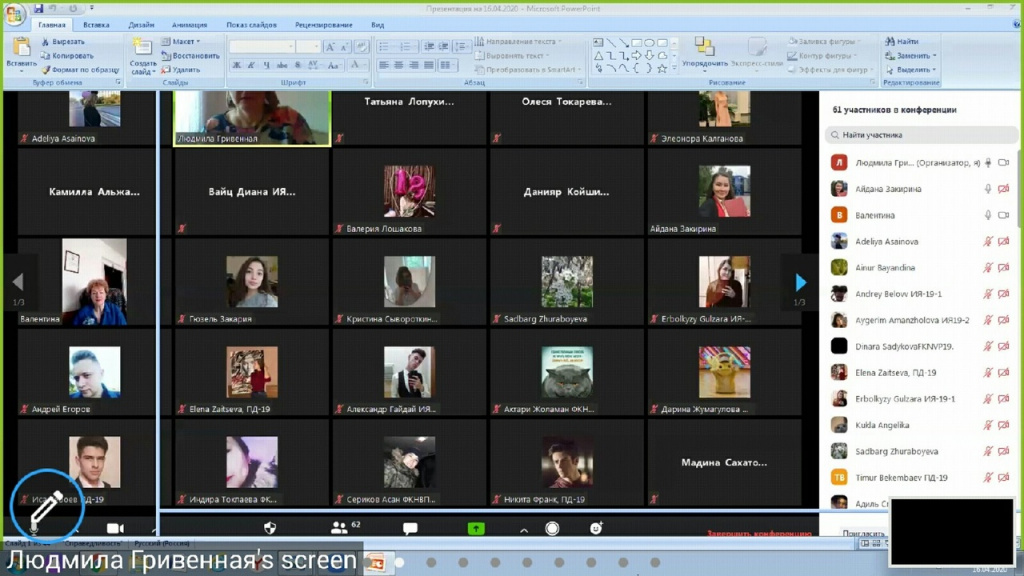 In particular, the Days of Polish Culture in the first half of April 2020 in Kozybayev NKSU were held differently. The ZOOM platform became an excellent substitute for the usual classrooms. For students of all educational programs, including foreign students of the Higher school of medicine, within the limits of educational lecture "Halyktanu" in 3 languages (state, Russian and English) lectures about Polish people, and an optional course "Religions and ethnoses of Kazakhstan: history and modernity" in 2 languages (state, Russian) - lectures of religious beliefs of Poles were conducted.
Besides, the round table for students of history, economy and law faculty was organized, on which the presentation of educational-methodical aid "Poles of North-Kazakhstan region", developed by the head of department "History of Kazakhstan and social and humanitarian disciplines" N. Abuov and the deputy chairman of NKR cultural center "Copernicus" V. Korneva took place.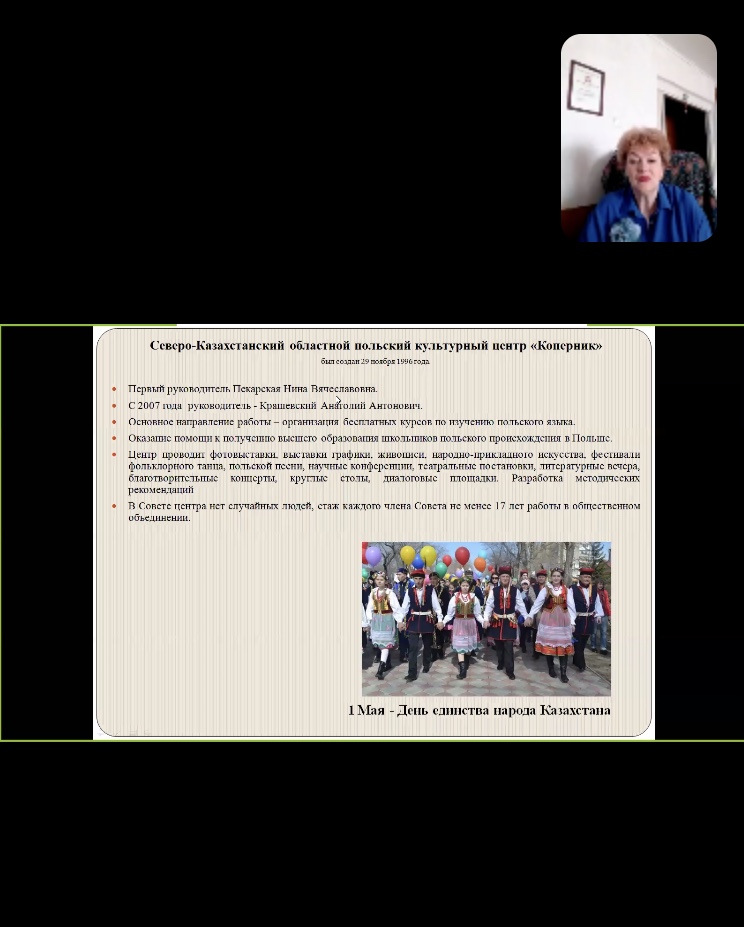 Students were interested in traditions, holidays and mentality of the Poles, the meaning of certain Polish words, outstanding Poles with world-famous names, the resettlement of Poles in Kazakhstan and the North-Kazakhstan region, the history of the transfer of Poland to Kazakhstan shrine - the altar "Star of Kazakhstan" and others. About 300 students took part in the dialogue and received answers to their questions from experts and lecturers.
POLLS
When was the First Republican Forum of Mothers Council of the Assembly of People of Kazakhstan held?

| | |
| --- | --- |
| September 7, 2011 | 0 (%) |
| April 24, 2013 | 0 (%) |
| November 13, 2014 | 0 (%) |