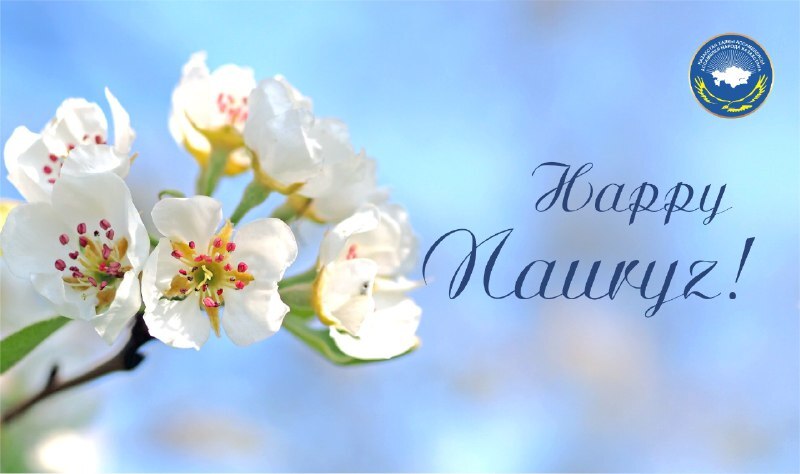 21 March, 2020
276
Nauryz Greetings From Zhanseit Tuimebayev, Deputy Chairman of the Assembly of People of Kazakhstan
Dear compatriots!
I send my warmest wishes on Nauryz Holiday! It embodies understanding, mercy, harmony, peace and harmony.
Together with spring warmth and hope, it contributes to spiritual purification.
This year we mark the holiday of revival and renewal of nature at home, around our family.
We have become even more clearly aware of the value of our unity, family happiness and wellbeing of loved ones, our belonging to a single family of Kazakhstanis, our involvement in its affairs and responsibility for the future of our country.
We keep the faith in future only by strengthening and protecting the unity and consent, showing solidarity and care for others.
Dear fellow countrymen!
Thanks to public consent, any difficulties will be overcome successfully. This has been and will always be the case. It has been proved by our history.
I congratulate you on the holiday of Nauryz!
May it bring you and your loved ones health, joy, happiness and hope for a better tomorrow!
May our common home, our Motherland, the Republic of Kazakhstan, flourish!
Ulys oń bolsyn! Aq mol bolsyn!
Naýryz meıramy qutty bolsyn!
Zhanseit Tuimebayev
Deputy Chairman of the APK - Head of Secretariat
TOP NEWS
---
POLLS
When was the First Republican Forum of Mothers Council of the Assembly of People of Kazakhstan held?

| | |
| --- | --- |
| September 7, 2011 | 0 (%) |
| April 24, 2013 | 0 (%) |
| November 13, 2014 | 0 (%) |