30 March, 2020
474
Learn Turkish together: Free online sessions launched
In connection with the coronavirus pandemic, as well as the declared state of emergency and quarantine, chairman of Ahyska Turkish Ethno-cultural Center in Nur-Sultan Asker Piriyev (native Turkish) daily at 4.30 pm conducts free online sessions on the principle of question and answer in Turkish on ZOOM platform for the period of emergency.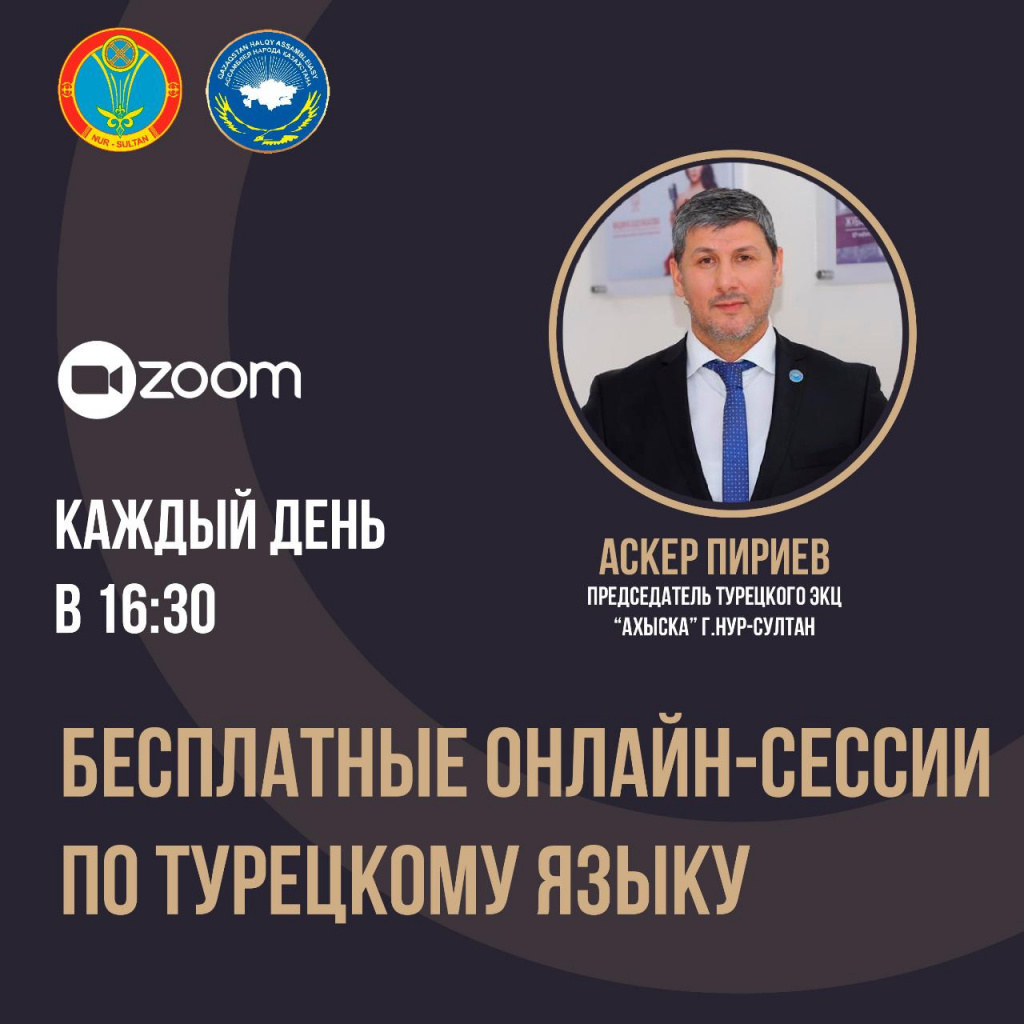 Only members of this group can get a free connection link.
Huge request to enter the sessions with your first and last name.
Technical requirements:
- Connection to the session via Zoom.
- Before you start the session, you will receive a connection link, click on it and you will automatically be in ZOOM, click on the button "enter the conference", enter your name and surname, enter the session.
- Please, in order not to delay other participants, familiarize yourself with ZOOM work in advance, find in the settings how the sound and camera are connected.
- It is advisable to connect to a computer, laptop or tablet using Wi-Fi.
How to download ZOOM:
- to Android
https://play.google.com/store/apps/details?id=us.zoom.videomeetings
- to IPhone
https://apps.apple.com/kz/app/zoom-cloud-meetings/id546505307
- to computer/laptop
POLLS
When was the First Republican Forum of Mothers Council of the Assembly of People of Kazakhstan held?

| | |
| --- | --- |
| September 7, 2011 | 0 (%) |
| April 24, 2013 | 0 (%) |
| November 13, 2014 | 0 (%) |